Digital License Plates Are Rolling Out Across the Country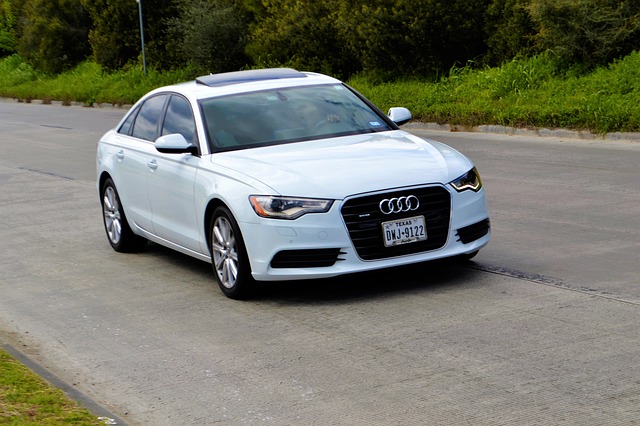 What started as a pilot program in California and recently expanded to Michigan is beginning to roll out across the country. We're talking about digital license plates, or RPlates, and they could replace the traditional stamped metal license plate that appears on the back of every vehicle on the road. California is currently in a pilot program with the plates and is limiting the rollout of digital plates to .05 percent of registered vehicles, approximately 177,000 based on the DMV's stats that show more than 35 million registered vehicles in California.
The impetus behind the digital license plate is an effort to save both time and money. Currently, the digital plates are only available at select auto dealerships. They're not yet available through the department of motor vehicles or state agencies. Cost is another factor: currently they're priced at $699 plus a monthly fee. But costs are expected to drop significantly – about 30 percent, after the first year, with the ultimate goal of about $150.
The biggest benefit of digital plate technology would be the elimination of traditional license tags and the stickers that must be renewed each year. It would save states a lot of money in processing costs, and it would save consumers the time and hassle of going to the department of motor vehicles.
In addition to doing away with annual renewal stickers, the digital license plate also provides a new level of personalization for the owner That includes the ability to promote various charities, sports teams or academic achievements.
Because it's digital, the plate can also display key information, like whether or not a vehicle is stolen, parking for handicap vans and more. Future plans include features like Amber alerts, weather notifications, vehicle miles traveled and trips taken for commercial vans and unique marketing capabilities. Another capability that is available is geo-fencing for business fleets or government entities. If a vehicle goes beyond a designated area, it will alert management.
Privacy Concerns
Because digital license plates have the capability to track the vehicle and report destination and mileage data, it has aroused privacy concerns among some privacy advocates. Questions that still need to be answered include how long the information will be stored and more importantly, who will have access to that information.
Reviver Auto, the maker of the digital Rplate contends that they will never share data with any third party. That includes the DMV and law enforcement agencies. In addition, the user has the ability to turn off location data at any time.
Others are concerned about safety, with flashing messages on plates having the ability to distract other drivers. But the plate maker states that their plan is to have messages displayed only long enough for others to see the message without causing a distraction. No flashing or beeping will be incorporated into the digital plates.
Competition
The plates have the capability to display advertising, and it's thought that once advertisers enter the game drivers could get a rebate on the costs through fees or product discounts. Current plans are to keep the digital screen portion in black and white, allowing states to customize it using their colors and designs.
Here's something else: Reviver Auto isn't the only manufacturer selling digital license plates. Other companies include International Proof Systems which is testing its design in Delaware and New York. And Compliance Innovations is testing another plate design in Pennsylvania and Texas. Both companies are proposing different technologies. Only time will tell which technology ultimately becomes the digital plate standard on personal and commercial vehicles throughout the country.
comments