Signs That An SEO Team Is Dealing With Changes In The Right Way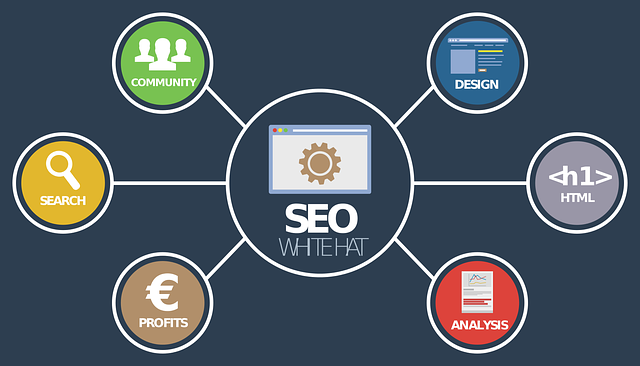 The world of SEO is too overwhelming with facts and data, and getting more and more charged with data day by data. The reasons are simple. Too many updates, too many introductions to new technologies, new platforms on web, algorithms, too many applications, problems and loopholes in current search algorithms, changing parameters of search engines, and so many things govern the strategy formation in SEO, that it's getting overwhelmed. Strategists have to take care of too many things, and almost every day and sometimes in just a few hours a change comes up.
A look at the many things you need to track for SEO
Being an SEO expert is not easy. Leading an SEO service and forming SEO strategies is one of the toughest jobs when you have to look into so many things together. Some of the things are:
Rank tracking every week against all the keywords

UX based design mapping and implementation

Talking to web developers

Taking care of web media

Dealing with analytics report every month

Coping with ongoing content development
And then there are so many things. This shows that how much, alert, updated, and active an SEO expert, SEO team guide, and SEO service should be, to stay in the competition and give their best output, grab the market, and keep on getting clients.
How do you find the right SEO service?
In this scenario of being bombarded with an overwhelming amount of data, strategies, new trends, sudden updates and changes etc., what could be the strategy for success for an SEO agency or service provider, who wants to stay in the competition? And how would you choose the right SEO service that caters to your needs? Find out below what to look for in an SEO service provider and what the SEO team also must implement in their team.
Educated SEO experts
Education is one of the fundamentals in today's SEO services. The SEO services look for experts and strategists who are not just experienced but properly educated about the ongoing search processes, web applications, and algorithms. The professionals must also be certified with Google Analytics, trained in handling multiple search consoles- Google being the primary requirement, and can adapt to changes and react to modifications in a whiz.
Discussions and sharing of learning to help all clients derive results
If one client of an SEO service derives results, then other clients also can be benefitted when the same tactics of SEO are implemented for their site as well. And this requires joint meeting and discussions. Lessons learnt from the success of one client can be applied to other clients, and this kind of sharing of tactics should be practised ina SEO firm. You being the client must demand the application of tactics which is holding up the rank and traffic of other clients of your SEO service provider.
Webinars help learn more
Participating in webinars is one of the smartest strategies to learn well. An SEO team which participates in various webinars stay updated. Learning what other concerns are doing, trying, experimenting, and learning would always keep them ahead. Webinars help learn the success and failures of other concerns. The SEO service can keep the things learned in a webinar recorded. If you as the client are looking for good service, find out names that are frequent participants of numbers of good webinars.
SEO services participating in conferences
SEO companies which take part regularly in several marketing and SEO conferences are gearing up always to succeed, and give the toughest competition to their rivals. Hence, you must find out services which are regular participants at such conferences.
Diversification to learn and absorb more
SEO teams which work by splitting apart and distributing team members for absorbing the various information, and experimenting with various things, succeed better. It's not possible for an SEO team to move around and participate in every learning experience together. If they even do this, they will miss out on something. While it's true that you cannot be present everywhere and grab everything, yet it's possible to split in small groups and participate in various events to absorb as much information as possible. When bigger teams split into parts, and each part participates in a different event online or physically at a site, then they can all absorb some useful information, and then implement it together, tell each other what they have learnt, and educate the whole team. You also must see for such Melbourne SEO business services, who have this zeal to split apart, participate in as many events and webinars and seminars as possible, and give better output from them.
Look for services where teams operate as teams really
When a team learns something together through group discussions, experiments etc., then they get the zeal to practice things together too. This builds the team spirit, and every team members love helping the other person to meet the goal which everyone is striving for together. That is why SEO teams which learn together perform great in projects. You can look for teams where every team member who is communicating with clients follow a particular strategy and handles the concerns in the same pattern.
Finally
SEO is a challenging field and interesting too, because here people learn, meet success, and see big failures too, and each failure can be used as a big learning tool to craft new ideas and experiment new ways to success. That is why teams with more workers and a few strategists work great and can give better inputs for better outputs. Hence those SEO projects which are failing essentially need not be tagged failures but are the experiments of teams who are trying to learn through trying new ways.
If you are a client, look for the effort of the team behind pushing your site to better rank and traffic. And if you see mixed results do not get disappointed. Some failures indicate hard work and effort and can be turned drastically to success with the experience from them.
comments