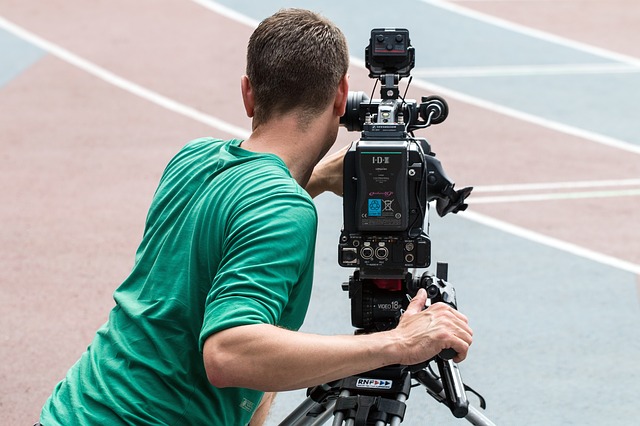 Before buying the best video camera for sports, you have to know how to use this type of camera at first. Nowadays, sports action camera is one of the essential equipment for sporting experiences. Riding, downhill mountain biking, hiking are now not complete without a video camera. But you need to know some ways to use the sports camera properly to have the best view.
Tips to use sports camera
Action cameras are good for taking video record and photos while doing something. Let's see how to use the best video camera for sports.
To get stable pictures, attached the action camera firmly
Most of the video cameras for sports come with some accessories to attach it to your equipment. You can connect it with your helmet, head mounts, chest belt, and telescoping poles for every sport. Attach the camera firmly so that it can take the film for every action, obtain the great shots and get the stable picture during all your excitement.
Try to change the camera location
If you set your action camera on the helmet for your whole sport, it is not good to share your footage with your family and others. So, try to change the location. It will provide you with several angles so that you can make an exciting film.
Take full resolution of the camera
For faster moving sports purpose, action video cameras are designed such way that it can turn on for a single movement. If your camera has this option, you can change the resolution of 30-60 frames per second for a spectacular pass. The images that you cannot see at normal speed can be seen in your film if you set the camera to 60 frames speed.
Connect the sports camera to any device that can share the images
Most of the action cameras have Wi-Fi feature. With this feature, you can connect your camera to your Smartphone so that anyone can enjoy the videos in real time. You can also check your filming before start going. Besides, it allows you to control the camera remotely.
Properties of the best video camera for sports
Before buying a video camera for sports, you need to consider some matters.
Video quality
Video resolution is the crucial fact before considering any model of an action camera. Nowadays, 4K resolution is the best video quality on high-end action camera. You should consider the resolution depending on which purpose you will use the camera. If you do not have a 4K monitor to watch the video footage, your 4K camera is pointless.
Weight and size
Most of the action video cameras are box-size shaped. It is ideal for the chest mounting. Besides, there are bullet-shaped cameras for helmet mounting. For sports, it is better to take lightweight and compact model cameras for best portability.
Durability and battery life
If you desire to use your action cameras in bad weather such as rain, snow, you need the water and weatherproof models with some additional features. Some have the water-resistant exterior, and some have a waterproof case.
Most of the action cameras have 2-3 hours of battery capacity. It also depends on the usage. If you try Wi-Fi, and other connectivity, your battery will drain faster. So, try the camera with most extended battery life though it is a little bit expensive.
There are many action cameras on the market. Among them, you have to choose the best video camera for sports. So, you should follow some tips and tricks to choose the best one and how to use them effectively. For more gadget, visit https://techwhippet.com
comments