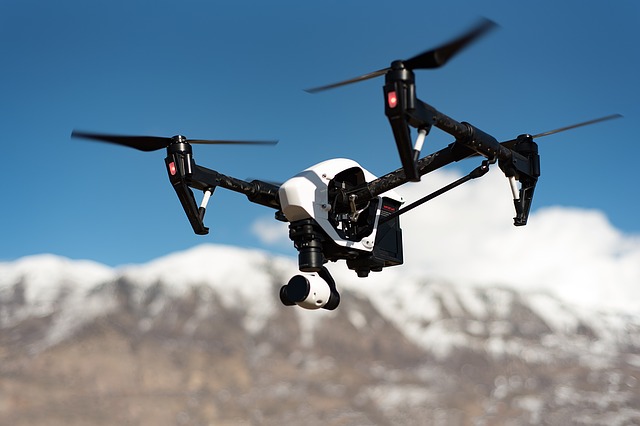 In order for you as a beginner to fly a drone successfully for the first time, you need to be patient and be keen at all times when being taught about flying drones. Please note that if your drone flying goes wrong or awry you may find yourself on the wrong side of the law. When you are just trying to learn how to fly a drone, please go for a drone that is designed to be used by the beginner. You should be able to find one that is created solely for beginners in the markets.
Here in this article we are going to take a look at the two best drones for beginners. We have sampled for you 2 best drone reviews that you choose from especially if you are a beginner.
The Holy Stone HS160 Shadow FPV RC Drone
If you look at the Holy Stone HS160 keenly, you will notice that is better designed to provide the user lots of features. It is a perfect drone that will offer you more portability and more freedom that you can't find on other drones in its class. Its design makes it easy to pack up and keep away if you need to keep it or simply carry it away.
It comes with a 720p HD camera that easily connects to Wi-Fi allowing you synchronize it with your Smartphone or any other Smart device to take photos. If you need to connect it with a Smartphone, you can do so easily and even if you are a beginner there is nothing that will stop you from connecting it with your Smartphone. You will enjoy simple configuration and synchronizing with your Smartphone and start flying without much ado.
There is a video feed that works live once the drone gets airborne and interestingly, the drone sends these live videos straight to your Smartphone. The drone is so easy to land so that even if you are a beginner, your chances of crash landing will be very minimal. This means that chances of it getting damaged will be low.
The good
A camera with video streaming capability.

Highly portable.

Easily connects to phones.

Easy landing feature.

Excellent for beginners.
The bad
Its battery takes rather too long to fully charge.

Battery doesn't last long even with long charging.
The Hubsan X4
If you want a drone that is designed for beginners with increased functionalities then the Hubsan X4 is a better choice for you. It is quite different form beginner drones that have batteries that don't last long during operation. Its battery even during peak operation time lasts exceptionally longer. Finding a beginner drone that has got a battery that can last for up to ten minutes during operation is not that easy. Another good thing about it is that you can use a remote controller with it.
The good
Long lasting battery.

HD video capture.

FPV video feature making the video easy to fly and also land.

Live video capability.

It is affordable.
The bad
It is not highly maneuverable.

Battery takes a rather long time to fully get charged.

It is not foldable like other highly portable drones do.
The bottom line
Learning how to fly drones for the first times calls on you to be patient and ready to learn quick by mastering new skills each day. There are numerous drones designed particularly for beginners that you should be able to get in the markets. The top two drones for beginners that you could possibly opt for are the Holy Stone HS160 Shadow FPV RC Drone and the Hubsan X4. These are excellent beginner drones that you can purchase and start learning the basics of flying drones. Remember, patience is very important if you want to learn flying drones without getting on the wrong side of the law.
comments