What Happens To The Original iPhone X If There's a 2nd Generation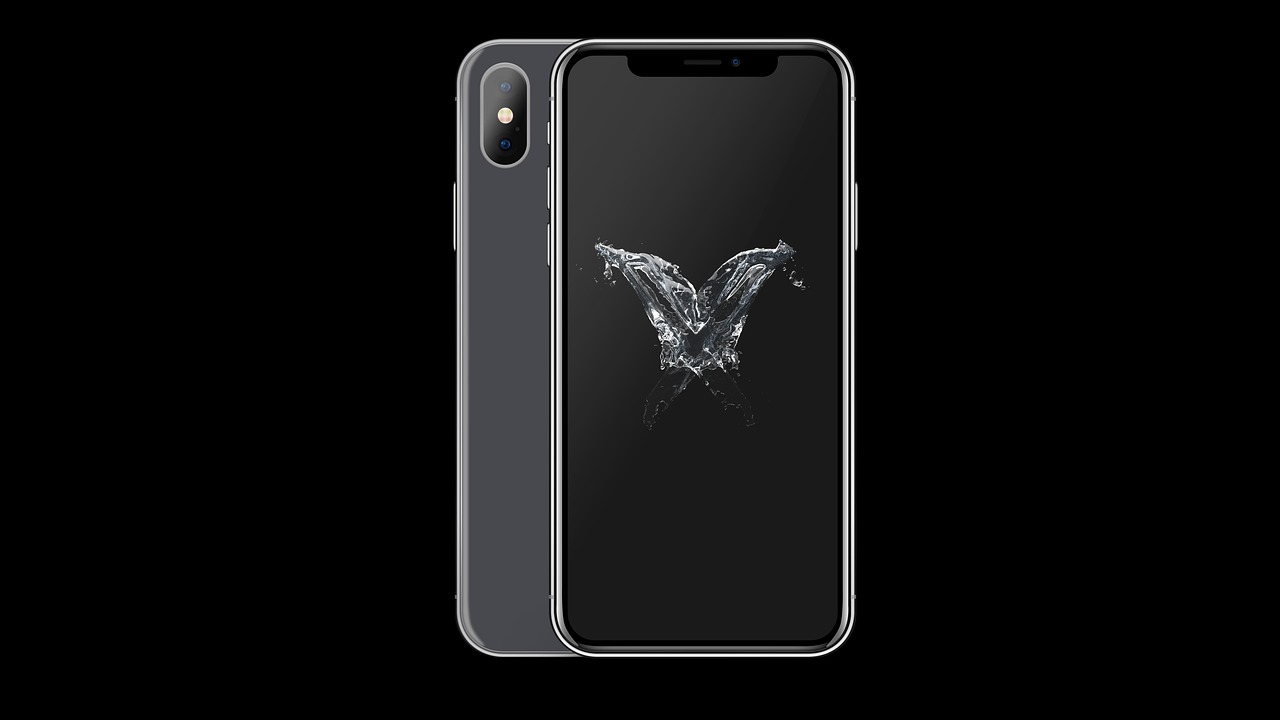 As your parent's first born, there's a brief moment when you were their most important child. Whether you were aware of your exalted position within the family, you exploited it for all that it was worth. Then your brother or sister came along and ruined everything. No longer the only child, you had to share your parents' love and attention with your new sibling. It's not that they loved you any less; they just loved your sibling, too.
But let's say your parents are Apple, the Cupertino-based tech company, and you're the iPhone X. Souped up with never-before-seen features, you were their pride and joy. Until Apple saw your report card, and it started to think it was time to expand the X family. The healthy family dynamics no longer apply when it comes to technology.
In the wake of Apple's 2017 Q4 earnings, the tech rumor mill suggests the tech company may not be up to splitting its love between two X generations. Some experts believe its firstborn is living on borrowed time.
Q4 earning suggest a mixed performance
Apple's fourth quarter was a bit of a mixed bag. It reported its best-ever quarterly revenue, with sales up by 13 percent to reach $88.3 billion. But it sold fewer iPhones overall than ever before, moving only 77.3 units —which generated $61.6 billion in sales.
Compare this to 2015 and 2016's Q4 report findings. Apple sold 78.3 million and 74.7 million iPhones, respectively. There's no denying it, iPhone sales are down, and these devices make up less of Apple's sales breakdown. The majority of those sold were older generations that were on sale over the holidays.
The only reason why Apple could enjoy such a high and a low within the same quarter is because the average selling price increased thanks to the X's $999–$1,1319 price tag.
Officially, Apple is happy with the results
Like any parent, Cook would never admit he doesn't love his firstborn. Quick and to the point, Cook's words are meant to squash any rumors that the iPhone X underperformed during the Q4.
"We're thrilled to report the biggest quarter in Apple's history, with broad-based growth that included the highest revenue ever from a new iPhone lineup. iPhone X surpassed our expectations and has been our top-selling iPhone every week since it shipped in November," Apple CEO, Tim Cook said.
"We've also achieved a significant milestone with our active installed base of devices reaching 1.3 billion in January. That's an increase of 30 percent in just two years, which is a testament to the popularity of our products and the loyalty and satisfaction of our customers."
Others aren't convinced
A week before Apple released its Q4 earnings, reports of Apple slashing its iPhone X production volume hit the news. Nikkei, an English-language Asian news site, reported Apple was going to cancel 50 percent of its expected orders, dropping from 40 million units to 20 million.  Industry experts believe these numbers imply the Apple has plans to discontinue the X sometime in the new year.
These rumors came at the same time others report Apple has plans to introduce new additions to the X family. Ming-Chi Kuo, a KGI Securities analyst known for his reliable insights into Apple products, predicts Apple will release three new phones in 2018:
An undisclosed 6.1-inch iPhone with an LCD display
A second-generation 5.8-inch iPhone X with an OLED display
A second-generation 6.5-inch iPhone Xwith an OLED display
Kuo suspects the 5.8-inch iPhone X will come in under the original's $999 price tag. And he anticipates Apple will discontinue the first-generation once the second-generations hit the market, as it's unlikely they'll lower its price to compete with its second-generation.
There's a silver lining to first-gen-X-ers
There may be a time limit on your handset. And Apple may neglect it in favor of a new generation. It hurts when a parent lets you down. But if Apple does discontinue its first-generation X, that means you'll have one of the rarest handsets in the world. Though Apple may be turning its back on its rebellious, good-for-nothing X, you'll be one of the privileged few to have the first phone to boast Face ID.
If you expect it to stay that way, you're going to have to protect the phone, so it can outlive its siblings. Handle it with care. Install updates often. And wrap it in an iPhone skin designed to keep it safe, like the decals from dbrand. They offer a stylish way to protect your phone by using scratch-proof vinyl that enhances the grip of the X. To find a decal that matches your personal style, check out the dbrand collection here. Choose from trendy marble, texturized dragon skin, or sophisticated hardwoods — they all come with the same grip-enhancing features, so you're less likely to drop and damage the X.
The bottom line: nothing's set in stone
Recall this time last year, when most of the tech world was trying to navigate the mindfield that was Apple rumors surrounding the X. A lot changed from those initial reports. The X's final design is far from the first blueprints to hit the web.
That's the nature of rumors. They're one part misinformation and one part deliberate disinformation. Though it sounds like Ming-Chi Kuo knows what he's talking about, his word isn't gospel. Nothing is until Apple releases its official specs for 2018's lineup.
comments