Add A Guitar Looping Pedal To Your Gadget List Now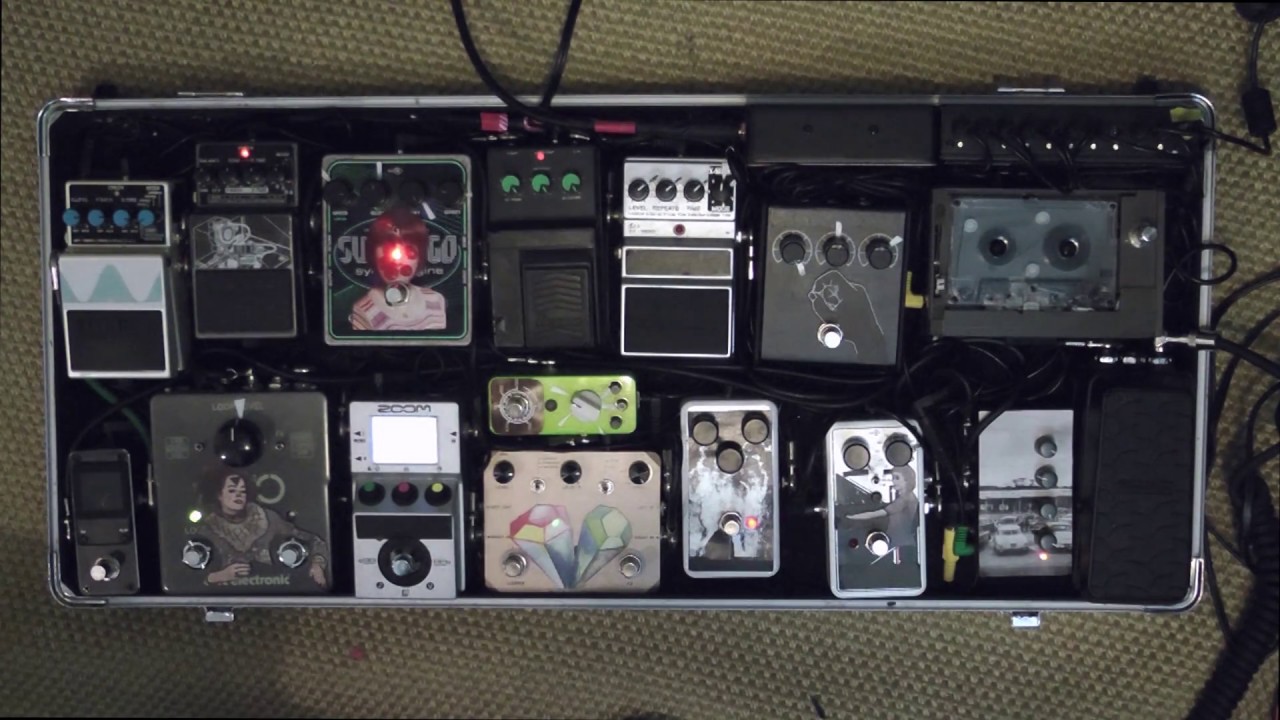 For any guitarist, a guitar looping pedal can be one of the best devices they buy that enables them to improve their performance. And if you play guitar, but don't have a guitar looping pedal, then you should definitely consider buying one. Below, we look at four ways how a looping pedal can benefit you as a guitarist, right from helping you play better to getting more gigs at the local bars.
Improve Playing
By using a guitar looping pedal, you can easily improve the way you play your guitar and look forward to perfecting your technique. Since you can record your guitar plays on the looping pedal, you will be able to replay it and identify the flaws in your performance. And by repeating this process, you will eventually be able to correct your flaws and evolve a better playing style.
Add Solos
When alone in your room, you will mostly be playing solo with your guitar. And though there is nothing wrong with it, using your guitar alone won't get you a real feel of how your sense of musicality is. For that, you need to mix up other rhythms and beats and see how you play guitar in harmony with them. And this is where the looping pedals can help you greatly, Using a guitar looping pedal, you can record many rhythmic tracks, and use those tracks as an accompaniment when you play your guitar. This helps you to improvise your plays, while also ensuring that you are never playing a solo.
Multiple Instruments
If you are a guy who can use multiple instruments, whether it be a flute, piano, or anything else, then you can easily turn the looping pedal into a full blown background music accompaniment.  Just add in classic piano tunes or some soothing flute music into the looping pedal, and you can later use them while playing the guitar. Plus, if you have been using any smartphone apps to create custom jam tracks, you can now forget about them. Use a guitar looping pedal, and you can record whatever style of music you want, whether it is classical, reggae, blues, etc.
More Gigs
If you perform gigs at local bars and other places, then having a looping pedal can increase the number of gigs you get. Rather than hire a guy who performs only with a guitar, some bars might actually be more interested in a guitarist who plays the guitar with the accompaniment of other instrumental sounds. And with a looping pedal, you have a better chance at getting such gigs since you essentially become a one man band by using it.
In addition to the above, a guitar looping pedal can also be of great help to you if you write songs. This is because you will be able to focus better on the lyrics when you record a few chords and repeat it in the background. And if you are looking for a good looping pedal for your guitar, then visit the website at http://musiccritic.com/equipment/looper-pedals/, and take a look at its recommendations. You will not only find the right looping pedal but will also be able to buy it without burning a hole in your pocket.
comments