Best Bluetooth Game Controllers For Android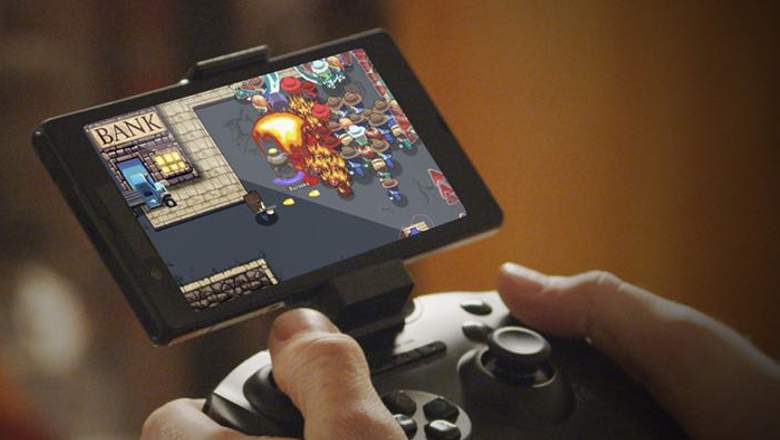 The craze for Android gaming is being constantly increasing for the past few years and hardly seems to be get an end. Along with the sophisticated and complicated software, the hardware components have also developed in terms of Android gaming controls. There are some really cool gaming control gears that would be some Android enhancement you hardly regret. With this thinning line between Android devices and gaming consoles is the sign that now the gamer should take a step further in the direction of better controls. Following are few advanced level Best Android Bluetooth Game Controllers that every gamer must have.
Nyko's Playpad
Nyko's Playpad is the future of Android gaming with controls like any other hardcore console like PlayStation. It has by default application system that makes it attached with the Android device. There are so many features and customization you can make changes to suit your comfort level. Every time you attach it with the game make changes with the button settings to get it suit to your playing habits. The game controls will make you feel extra-ordinary exceptional VR gaming experience you can hardly had on device.
SteelSeries
SteelSeries controller is something equal in size of your smartphone but can give that unlimited gaming console experience. Just connected with your phone and see how good it is for what has built for. With two thumbsticks and in short has all the buttons one can think for playing high loaded games. Just get it connect with smartphone and no matter how far it is, you will play your game with great ease. In fact, its Bluetooth range is about 30 feet. It would not never disappoint you because of the rechargeable battery that gets easily charged and perform for long time.
Moga
If you have MOGA controller for gaming, then there is hardly any better alternative. Because of the tremendous popularity of the console and the effectiveness it offers to the users, it starts knowing as a best gaming controller. Just connect this 4 button control with your Android Phone and see how it feels to hold such a great piece of modern technology in your hands. This controller is optimized for racing games. A greatly sculpted machine that has set such standards hardly any other can meet.
GameKlip controller
A full proved game control for hardcore gaming fans that can go along for the long playing hours that no other controller can. With its usb cable charger you never have to stop gaming due to the lack of battery. Although this is hardly the chance because of its 14+ hour game play but in case. This Sony console specialty is the way it holds up Android phones really smoothly at its top. For those who have tablets let me know them that it's also highly compatible with them.
comments