Top 6 Creative Android Apps for Designing Homes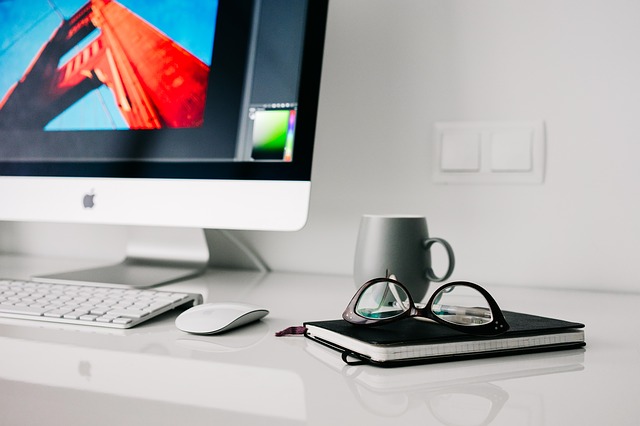 When it comes to designing your home, nothing ever seems to go to plan. There are different materials needed than necessary, some measurements just don't seem right, or the overall style of your home just isn't how you expected it. And these things happen to anyone who's tried their hand at designing homes.
But the good news is that we live in an incredibly digital world with tons of applications on our smartphones to help with this process. And even in the home design process, there are tons of great apps out on them on Android to assist you.
And it doesn't matter how you're designing your home or what materials you're using – Buck Steel or any other kind of material. These apps are going to help out anyone who's trying their hand at designing homes. Read on to learn more about the top six Android apps for designing homes!
Virtual Plan 3d
Right, so first up, we have Virtual Plan 3D. This is a really cool one if you're interested in concept ideas and what apps could be coming in the future. And yes, this one isn't on the app store just yet, but it's still great to get in your minds for what's on the horizon in terms of home design apps.
Virtual Plan 3D is an augmented-reality application that transforms 2D blueprints into 3D models. The idea is that you take the camera, place it over your blue prints, and the app will automatically transform that into a 3D model of your house. Isn't that super cool?
This app would have the power to allow you to see what your design will like in its finished product. This would have major implications on designers who want to make absolutely sure that everything is perfect with their home before the construction phase starts. And these types of design apps that use augmented reality are going to be taking over the market really soon, if the trend continues.
Homestyler Interior Design
Let's take a look on the inside of your home. If you want to redesign a room, this app is the perfect one for you. What you'll need to do here is first clear out your room of any furniture or decorations. Then you'll take a picture of the room and import it into the Homestyler app.
You will then able to plop down 3D models of various pieces of furniture and decorations to see what they would look like in your home. This will have major implications if you're just not sure if that couch color would look good with the color on your walls. Interior design is never going to get easier than being able to see what the designs will look like before you go out and buy them!
Plus, this is going to save you a lot of money in the long-run when you don't have to ship back furniture that you thought would look good that doesn't actually look that great in the room.
Home Design 3d Gold
This app is fantastic if you want to design extensions or entirely new buildings. You will be able to create walls, add some furniture, and see what you're design is going to look like – right on your screen! It's an absolute must to have in any designer's tool kit.
How much easier do you think your life will be when you're able to design your house right on your tablet or phone? You can even do this while you're on the go or waiting for an appointment! It's never been easier to create that perfect design.
Dolux Visualizer
Next up, we have another app that's perfect for you interior designers out there. It's called Dolux Visualizer and finally allows you to paint your walls with a virtual paint brush! You can easily snap of photo of the space you're looking to paint and start painting away with various colors.
No more will you have to guess if a color's going to go with your furniture or which colors will go best together on the wall. This app takes out all of the guess work and allows you to really hone in on which color swatches to look for at the home improvement store.
Magic Plan
If you're looking to create floor plans for existing properties, this app is for you. Magic Plan allows you to use to your camera to mark off walls, doors, and walkways in order to create a plan that you can then export to your phone in picture form or off to any other application.
This is fantastic when you don't have the time or just don't want to put in the energy to create a floor plan by yourself. This app will do all of the work for you – you don't even have to lift a finger! Other than to use the app, of course.
3d Room Designer
Crate & Barrel have really outdone themselves with this application. This is another one of those apps where you can overlay virtual pieces of furniture in the room you're looking to furnish. Of course, it only comes with those furniture pieces that are offered by Crate & Barrel, but this is a fantastic way to streamline the process of decorating a room.
You will be able to place all of the furniture – virtually, of course – and then purchase the furniture right from the app. How easy does that sound? This is great for any of you who like to take the guess work out of figuring what furniture is going to look best in your room. With this app, you can be completely confident that the furniture will turn your room into a masterpiece.
When it comes to designing your home, you want all of the help you can get. Especially if this is your first time in the design world, it can get pretty confusing – pretty fast. That's why these six apps are there to help you out where you need a little extra assistance.
comments