Samsung To Use Sony's Batteries For Its New Handset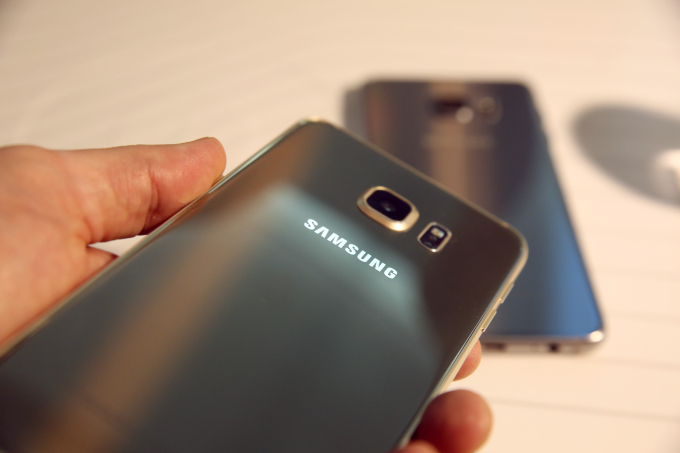 Samsung is all set to launch its new smartphone that will be using batteries manufactured by Sony. The good thing about Sony's batteries is that they consume less energy and are more heat resistant at the same time. Named as Galaxy S8, the new device expects an explode-free market journey especially after its manufacturer faced several dreadful episodes of misery for its most controversial device known as Galaxy Note 7 in 2016.
Samsung is looking forward to avoid repeating disaster of its last year's release, and for that reason, it will be using Lithium-ion batteries from Japanese company in addition to two other suppliers. These suppliers include a Chinese company "Amperex Technologies and a partner company of Samsung. According to the sources, these are the same suppliers that provided batteries for Samsung Galaxy Note 7 as well. However, the company is assertive to make sure that it wouldn't let things repeat with its new handset, though users may feel reluctant to buy the first ever phone by Samsung that is to launch after its exploding gadget.
It is also reported that Samsung has decided to delay its new smartphone's launch that was previously scheduled for late February 2017 in order to deal with the consequences of the failure of Galaxy Note 7. Moreover, Samsung has announced to take all necessary measures to prevent any battery issues. One of the representatives of the company also confirmed that they are going to conduct an assortment of additional checks for the batteries that are being used in Galaxy S8 to avoid accidents in future. For now, the new phone launch has been postponed and is likely to take place in late March this year.
Samsung was reportedly forced for recalling 2.5 million for its Note 7. Also, it had to end up with the gadget after lots of units were blown up. Though, many users got their devices replaced with new batteries, it continued to have the same issues. In addition, the company was required to initiate the second appeal after it was found out that new batch of batteries had also caused several units to catch fire.
In addition to providing Lithium-ion batteries to Samsung, Sony has also sold its battery units to another Japan based flagship phone manufacturer, known as Murata. On the other hand, several speculations also suggest that LG is also in the process of manufacturing batteries for South Korean company.
Samsung's decision to adopt Sony-made batteries for its new hand phone is taken as a good move. According to the pundits from smartphone industry, the South Korean company has been on the top in smartphone manufacturing and has countless customers all across the world, therefore, one phone's failure won't mark any negative signs on its upcoming devices.
However, speculations also suggest that Samsung will not use Sony's batteries for all units of the Galaxy S8. Furthermore, the new flagship handset is expected to be launched at a mega event in New York in March.
comments