Blackberry Announces to Halt Manufacturing Mobile Phones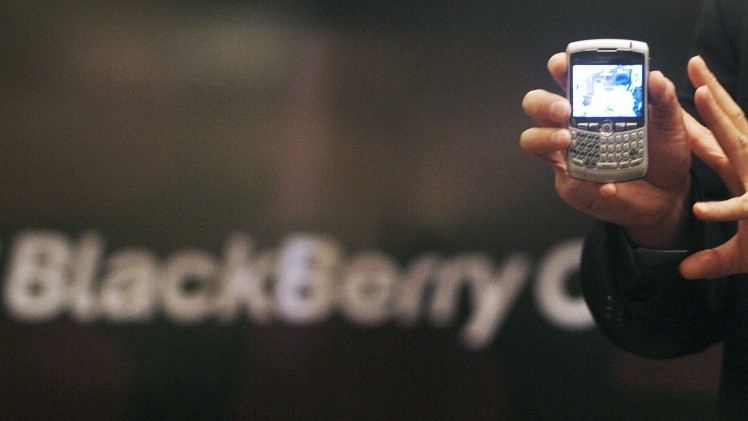 BlackBerry says it's done with producing phones and the company will no longer put its hands in the manufacturing process of the hardware for its own phones. It reveals that the company also intends to outsource its phones' hardware to a third-party.
However, it never indicates that Blackberry handsets will be completely out of the market as the Canadian firm has already announced they are making its new phone for the year of 2016 which will be named "DTEK50" but the recent move suggests an incredible decline for what Blackberry was once the biggest smart-phone manufacturer in the world.
Statista has published a graphic representation about Blackberry's production and sales which should be putting things into a real perception. Since 2011, there are over 50 millions of Blackberry's devices that have been shipped worldwide so far.  In addition, this year's sale figures suggest almost 4 million of devices were sold until September. According to the graph, the market trend has also observed a significant decline in Blackberry's shares which gradually dropped to 0.1℅ from 20℅.
It's no longer undisclosed that how Blackberry began coming down after a 14-year glory. The well-documented causes of its fall suggest that the old giant didn't accept changes that were rapidly arriving in mobile technology; and continued to manufacture the mobile phones in the same style due to its act of slow adapting changes while other smartphones such as iPhone began to become the standard for the mobile users. According to mobile experts, though Blackberry stands as a pillar in the history of mobile phones, it also signifies of a warning that clearly demands a company to adapt changes by the time otherwise it will be left behind in the race.
The statement, however, is ending an era of cellular technology as Blackberry calls it a day with its announcement of halting the production of its mobile phones after spending more than 14 years in the field.  The company was initiated 32 years ago and was named Research in Motion Ltd at first. Later, the Canadian company renamed itself as Blackberry Ltd and remained on the top for its telecommunication and wireless equipment business in the world.  Their smartphones and tablets have a history of record popularity and subsequent sales across the globe.
Blackberry earned $2.160 billion in the following year whereas its net income was recorded as $208 million. The total assets of the company were recorded as $5.534 billion along with an estimation of its total equity which stands at $3.208 billion.
Detailing Blackberry's decision to stop its mobile production, CNN Money says, it was famous for manufacturing cell phones with physical keyboards. The devices were so popular, and people were used to call it "Crackberries".  It is unfortunate that Blackberry has decided to halt making its own phones and will only rely on its partners for manufacturing process of their phones which will still offer the same feel and look. Blackberry also announced to embark on a joint venture with a telecom company from Indonesia. The company also revealed its intentions of designing software which expectedly will help them be in the race again.
comments