Samsung Seeking Court Order for Removing Goods from Hanjin Vessels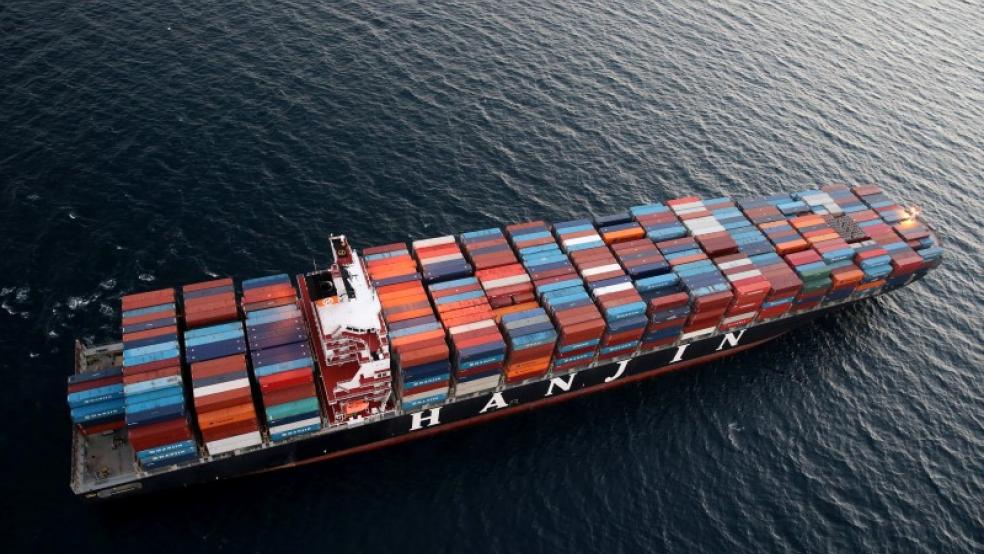 On Thursday, Samsung Electronics Co. asked a US judge to give permission to the South Korean firm to pay cargo handlers for removing its goods from vessels of Hanjin Shipping Co Ltd that are stationed near US ports after the seventh largest container carrier in the world filed for bankruptcy. Last week, Hanjin's collapse came during the peak shipping time just before the year-end holiday season and it has stranded cargo for the likes of Samsung and HP Inc. Tug boat operators, ports and cargo handling firms have refused to work for Hanjin as they are afraid that they will not be paid because of the uncertainty surrounding the company's plans over new finance.
As a result, cargo worth $14 billion is now tied globally. The South Korean giant said that a US bankruptcy judge had issued an order this week, which by no means gave encouragement to Hanjin ships to enter the US ports as is routine. Samsung blamed this on a misunderstanding of Korean law, maritime law and the bankruptcy code. The smartphone giant said that an order should be issued by the judge for barring the seizure of ships. The order should also give permission to Samsung and other cargo owners to get their goods by paying cargo handlers who are looking for payment guarantees.
Related: Samsung 4G Mobile
A court filing was made by Samsung with the U.S. Bankruptcy court in Newark, New Jersey in which it asserted that there was no reason why the parties involved shouldn't be allowed to cut their own deals. Maher Terminals LLC, a cargo handler that operates a computer terminal in the port of New Jersey and New York, was also in support of the plan of letting the owners of cargo pay for the handling. However, the cargo handler also made a filing through which it urged the court not to protect the Hanjin vessels from seizure without taking into account the rights of suppliers.
Related: Category "Samsung" Samsung Galaxy S7 Sales Driving Profit Growth
The company filed court papers on Thursday in which it declared that the hundreds of Hanjin containers were clogging their facility and preventing them from providing a proper service to their customers. It also said that the court order should not include any terms that would force parties like itself to continue their services without getting payment or getting proper assurance of their payment. Earlier this week, a West Coast marine terminal operator Total Terminals International LLC, which is partly owned by Hanjin, had also cautioned the court that a plan was required in order to pay for numerous levels of port services such as stevedores and tug boats and also to ensure that the Hanjin vessels would be able to refuel and exit the port.
It said in a filing that the absence of a short term plan for the vessels would lead to disaster. The Hanjin Scarlet, one of Hanjin's vessels, is at Port of Prince Rupert in Canada where cargo owners are paying for its unloading. However, it is unclear if the vessel is going to its other stops in Seattle, Vancouver and British Columbia.
comments