It's Alive: Web Design Tips For Beginners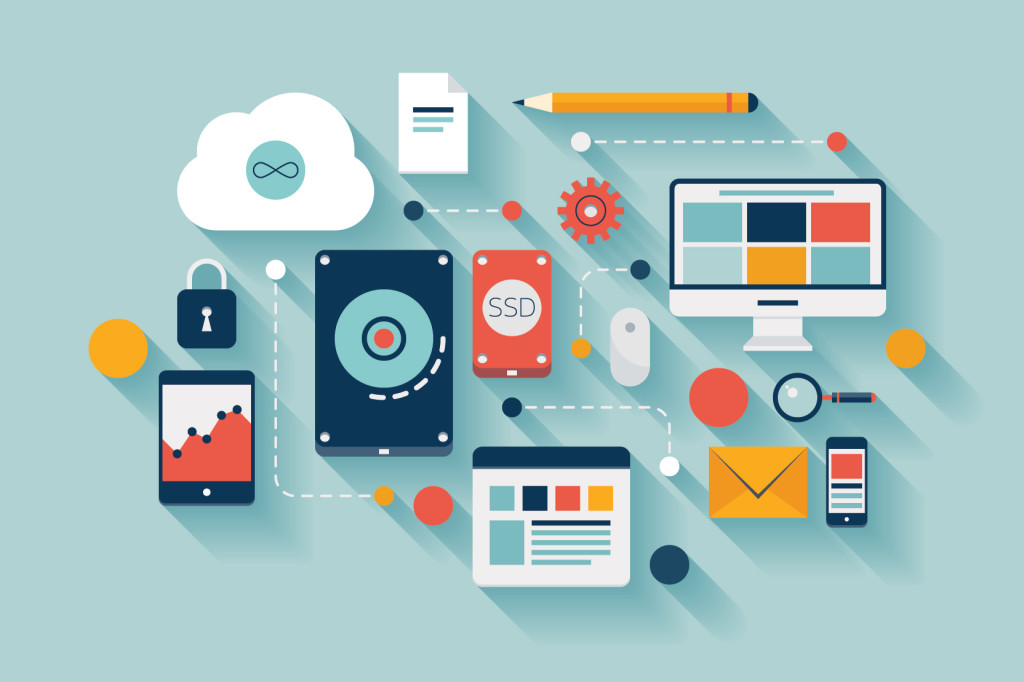 So the time has come for you to bring your business, product, blog or ideas online.  You now have to create your website, the digital face of your brand.  The obvious questions will rise to the surface: Where do I start?  Do I need to know how to code?  Is it true, that once I make it they will come?  The truth is that like most things in life, websites can be as simple or as complex as you make it.  These days you can be as hands on or off as you choose.  The best way to go about this is to break things down into small bite sized pieces.  Below we go through some tips that will undoubtedly help you get your site up and running.
Outsource or DIY
You may not have the chops or interest to learn how to craft your own site.  Sure you can spend the time to learn coding and design but if you feel like your energy is better spent elsewhere then it may be a good idea to hand the reins off to a professional.  These days both professionals and freelancers are more than happy to accept your money and build your site for you.  Or, if you are a bit of a control freak and don't mind spending some time learning the nuances of web design then go right ahead.  Entire web platforms have been created for the self-starter with easy to use functions and controls.
Want to hire a freelancer? There are many sites out there such as UpWork where you can find a recommended freelancer. Finding a professional or company is easy enough too – but I would recommend going with a company with good references or a comprehensive portfolio.
Keep it simple
Don't lose your audience because it is difficult for them to access information or the product you are selling.  The K.I.S.S. (Keep It Simple Silly) method works like a charm.  If you want to retain audience and increase engagement, don't make it hard for them to use your site.
For example, this means ensuring the menu is visible and easily accessibly (that's why most sites have their menu near the top of the page).
Abide by SEO rules
This one is a bit tedious, but if you ever want to be found by search engines such as Google and Bing, then it's best to familiarize yourself with their SEO terms and policies.  It is good to implement when you are fist building your site so that you are compliant and easily found right from the get go.  Make sure to go over and check to make sure that you have all the factors that can net you the highest ranking possible.
Undoubtedly you are going to come across the terms white hat, grey hat, and black hat. White hat SEO is everything that Google recommends you do. Black hat is a no go. Grey hat is, as you may have guessed – somewhere in between. For a long term SEO strategy you need to be white hat only.
Content is king
Respect your audience or customer.  Make sure that the content, product or service that you are posting on your site is of the highest quality that you can produce.  Use a fine-toothed comb if you have to but don't release or post it unless it is something that you are proud of.  Bad code can be remedied by an update later on.  Bad content, on the other hand, turns away audience and customers, and it is doubtful if they will ever return. Not sure? Just ask yourself if the post is something you would read. If it's not – maybe it's best not to post it. A good web design company, such as web design agency Birmingham, can help you with such tasks.
It's all about the experience
Make sure that visiting your site does not leave a bad taste in the visitor's mouth.  You want people to have such a great experience that they come back over and over again.  Take cues from your favorite websites.  Ask yourself this: What about this site makes me want to come time and again besides the content?  Then implement the answer in your own site.  No need to reinvent the wheel.
comments