Apple Planning Person-to-Person Payment Service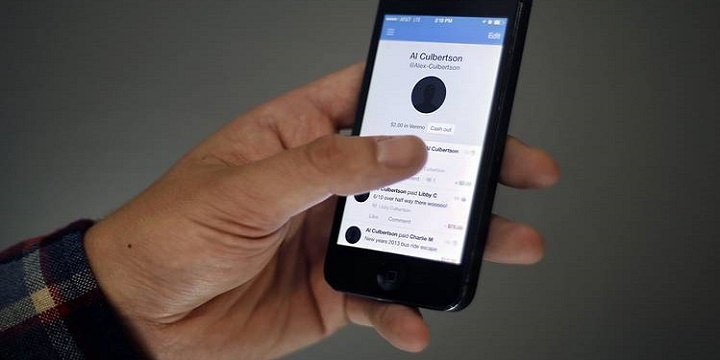 The iPhone maker is in talks with US banks for developing a payment service that would enable users to use their phones for zapping money to each other instead of having to use checks and cash, according to individuals with knowledge of the matter. This move would pit Apple against an increasing number of firms in Silicon Valley who are trying to convince US citizens to ditch their wallets and move onto digital alternatives. A growing number of Americans have already begun to adopt such services because they allow them to share their bills, split checks at restaurants with friends and pay their babysitters.
The discussion with the banks are still ongoing and it is still unclear if any of the companies have reached an agreement with Apple Inc. Key details are still unknown, which include the technical elements that would determine how the existing infrastructure of the banking industry will incorporate this person-to-person payment service. If the smartphone giant succeeds in taking its plans forward, their service is most likely to bear resemblance to the Venmo platform of PayPal Holdings Inc. This platform is immensely popular amongst young consumers for doing things such as sharing rent payments with their roommates and contributing in gifts.
Even though it isn't clear as to how Apple plans to use this service for making money, it is evident that the move is another tactic that the company is using for strengthening its hold on the customers. This can be accomplished by encouraging the users to make use of their iPhones for doing everyday tasks, which also includes financial services. Apart from that, it also represents another attempt made by banks and other financial institutions to convince Americans to move away from checks and cash because they are less efficient for them and more costly not to mention inconvenient for the customers themselves.
These methods are still popular amongst the people for paying various service providers like handymen and sending money to friends. With the service under considerations, iPhone users would be able to send payments from their checking accounts to others via their Apple devices. The service will most probably be connected to the Apple Pay system, which can be used by customers for making debit-card and credit-card payments with their mobile phones. The service isn't being introduced right now, but one person familiar with the matter said that it could be launched by next year.
This year, Apple had succeeded in securing a patent for an encrypted peer-to-peer payment system with the use of electronic devices that can communicate wirelessly. The company has been talking to several banks regarding this service, which include US Bancorp, Capital One Financial Corp, J.P Morgan Chase etc. Most person-to-person payment systems that can be found nowadays typically rely on an app for sending payments to friends and family. They require the phone number or address of the recipient and these transfers are usually free of charge. Providers only charge customers for specific transactions like those made from a credit card instead of your checking account.
comments