8 Great Ways of Using Facebook Video for Better Engagement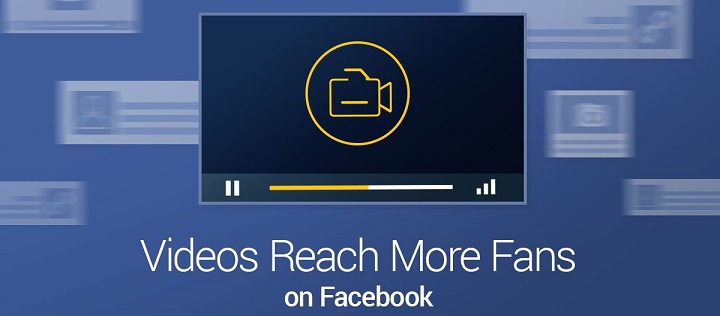 Have you noticed a greater number of videos in your Facebook newsfeed? Facebook has now incorporated video marketing on its platform to provide business another avenue for reaching their customers and target audience. Do you wish to take advantage of the Facebook video option for promoting your business? The auto-play feature of videos in the newsfeed have made videos more eye-catching as opposed to a regular post. In addition, the Facebook videos seem to enjoy a greater degree of organic reach through the newsfeed. However, you should know the tips and tricks that can be used increasing engagement through your Facebook videos and driving more traffic to your website.
Discussed below are some of the effective ways you can use your Facebook videos for boosting engagement:
Inspiring your Viewers
As compared to sales messages, you will be able to get more shares and engagement through inspirational videos. Posting answers to questions asked by customers in a video format can also prove to be inspirational to the audience. The best part is that you don't need a professional crew or set for making these videos. There are lots of tool available such as Animoto that can be used for making great videos. Video is one of the best ways to communicate a story.
Educating your Audience
Another effective way to use Facebook video for engaging with your customers is by teaching them something useful or giving them a quick tip. This can help your business in doing well in terms of reach and engagement.
Be Fun and Entertaining
The whole point people use Facebook is to have fun. However, this doesn't mean that you post something about dogs or cats or something else completely off-topic just to catch their eye. You can entertain your audience with some behind-the scenes and informal interviews with executives or employees of the company or make something fun such as cartoon or animated video that can be helpful for the business. As there are a wide array of tools that can be found online, it has become easier than ever for you to make an unusual video. Humorous videos are known to get a lot of shares and comments. You can also promote your events through videos and market your products indirectly.
Adding a Featured Video
These are still being rolled out by Facebook and this feature allows you to make your videos more prominent. You can find the Featured video option above your About section and the video tab shows it in a bigger size. This space is ideal for promoting your latest video. However, these videos have to be enabled by the social network and you cannot request it. Just keep checking the Video tab and you will see the button for adding a featured video. It can be deleted or changed by clicking the pencil icon.
Creating a Playlist
Adding playlists is something else that you can do on your Videos tab. It is possible for you to make multiple playlists, which allows you to control the experience of the people navigating through your video. There isn't a feature that allows you link the playlists currently, but it is expected that Facebook will add it soon.
Using the Watch Video Call-to-Action
With the Call-to-Action button on Facebook, you have the chance of drawing attention to a video on your website through your Facebook cover page. This can be highly useful in driving traffic for customers who come to your page. The Call-to-Action button has several options, which include 'Watch Video'. Therefore, you should ensure that the cover photo focuses on what is contained in the video behind the button.
Boosting Video Views with an Ad
A Facebook video ad enables you to give your video an extra boost. If your video teaches something or is inspirational, you will be able to get natural shares. However, you will be able to extend the reach of your video if you have a bit of an ad budget.
Embedding Facebook Videos in Blog Posts
There is an Embed feature available for Facebook videos, which is similar to the one on YouTube. Blog posts will contain the videos and not only can they be played there, but people will also be able to see all the interactions and comments on the post as well. Embedding Facebook video is rather straightforward. You first have to go to the full video post and click on the date on the video. You can also choose the video by going to the videos tab. The right sidebar will have the Embed post link that you should select. Clicking Embed post will open a pop-up and the code can be copied and pasted onto a website or blog post.
Apart from these ways of engaging with your customers in a better way through Facebook videos, you can also use the tips mentioned below to ensure your video is at its best:
Keep your video short. Long ones tend to bore viewers and they may not stick around to watch it in full. Hence, the message will not be conveyed. Two minutes or shorter is the ideal time for a Facebook video.
Give your videos a professional touch. Use good lighting and tight editing in the video to make sure they aren't of low quality.
The first two to three seconds of the video are the most important and they should contain movement. This will immediately grab the attention of all those people who have Auto-play.
Don't forget to edit the video so you have a good thumbnail selected, which can be intriguing for potential customers and viewers.
This is the year of video as 75% more people are posting them on Facebook as compared to the year before. Overall, 94% of the users in US alone are posting videos, which is a big whopper. Furthermore, some reports state that more videos are being posted on Facebook rather than YouTube. Thus, it is the ideal platform for promoting your videos and engaging with customers.
comments