Why Web Analytics Is So Important For Your Online Success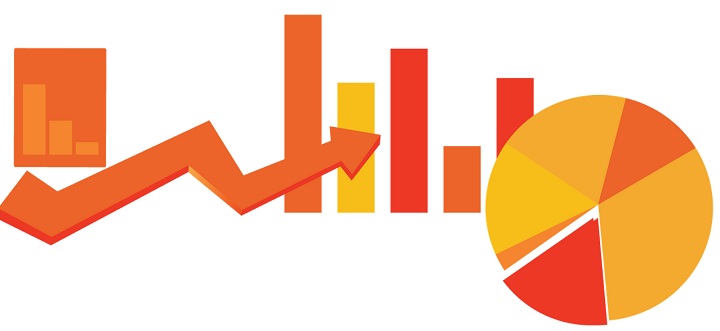 As a website owner, you have probably heard about Google Analytics and the fact that it's a tool you're going to use quite a lot from now on in order to track your online metrics and learn more about the areas where you need to improve to get more visitors, higher conversions and overall better ROI. However, you shouldn't think that Google Analytics is the only tool you can use in order to learn how your website fares and come up with strategies that can eventually help you make it better. There are many of them out there and you are free to use any of them as long as they meet your needs.
Unique visitors
If you recently set up your website, then probably one of the first things you want to know about it is just how many people are visiting it every day. With a web analytics tool, you can easily find out the exact number of people that visited your website in seconds. In fact, if you want, you can also set your parameters to see trends on a daily basis or over a certain period of time. You can also use these tools to scan your competitors' websites and identify strategies that can then be used to your benefit.
Keywords
Another very important piece of information any website owner needs to know is the keywords that pull the most traffic for them. The truth is that a lot of online marketers have plenty of old websites that rank pretty well, but they don't know the exact keywords that pull in traffic. By using a web analytics tool however, you can easily identify those keywords and use them in order to better optimize your website.
Traffic Sources
If you ever wanted to see how much money your search engine optimization efforts bring in and you have never really explored analytics, then you're soon going to find out that this area can be very beneficial for your company's future growth. By being able to see where the majority of your traffic comes from, you can create strategies that increase it tenfold and therefore greatly expand your earnings.
Average time spent on website 
You could be getting a lot of visitors to your website, but if they immediately leave it, then you certainly need to learn why. No matter if visitors spend more time reading the pages on your website or on the homepage, you need to know how many of them read what section and how much they stay on it before deciding to leave. While there may not be a great time difference between a few seconds and a minute, when it comes to the online world, this can translate to no sales or dozens of sales or leads.
At the end of the day, you should know that choosing the right web analytics tool can make a world of difference when it comes to increasing your business' success online and that is why you need to focus on using the best one. No matter if the one you discover to be the best is free or not, keep in mind that it can take your business to new peaks of success and that's definitely worth the few dollars you'll probably need to pay to use it.
comments