Supercharging an Ecommerce Platform: Mistakes to Avoid When Setting Up a Shopify Store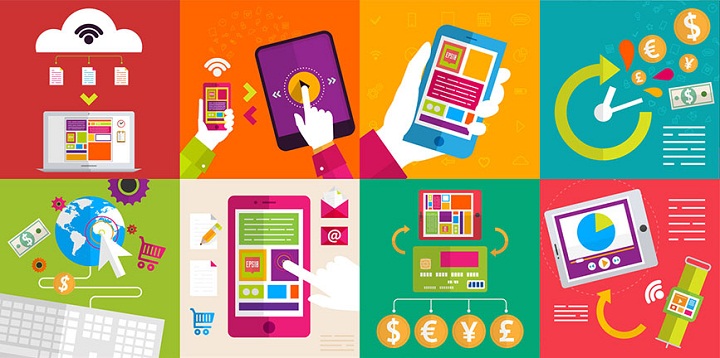 The ecommerce world is growing by leaps and bounds. Experts predict that ecommerce sales revenue will top $1.2 trillion worldwide by the year 2017. Currently, Americans represent over 12% of all ecommerce sales. For shopkeepers who run their own ecommerce stores, the competition online is fierce. A number of ecommerce platforms now exist that are designed to streamline your online store setup and management by offering integrated and secure shopping carts with proprietary inventory management and control systems. For as useful as these popular shopping carts are, if you are not setting up your ecommerce store in the proper manner, you could be losing sales and customers. Amongst one of the most popular shopping cart platforms is Shopify, a big competitor with WooCommerce and BigCommerce, two of the other larger shopping cart providers. Use these following ecommerce shopkeeper tips to avoid making common mistakes with your online store.
Propose a Strong Value
Your customers are shopping online to get a value and to enjoy the convenience of online shopping. Assure that you deliver this to them at your Shopify store by integrating a clear value proposition. Here are some tips on accomplishing this.
Use a large picture that features good imagery and that includes large-sized and colorful buttons with a clear call-to-action on your home page.
Offer a good amount of subtext to attract customers, and talk about your brand and the value being offered.
Tell customers why buying each item is a smart decision, and explain the benefits in a clear and easy to understand manner.
Use vivid imagery that is attractive and satiable to your brand and offerings.
Feature all sales prominently on the home page to encourage more purchases from shoppers.
Offer Affordable Shipping & Handling
Make sure that you offer the best rates on shipping and handling as is possible. According to a 2009 Q3 study that was conducted by North American Technographics Retail Online Survey, over 66% of all customers want free or low-cost shipping, or they will abandon their shopping cart before making a purchase. Consider integrating a Shopify shipping software solution to connect your online store to a shipping system that can use Stamps.com, Endicia or Express 1 discount shipping options to offer USPS Priority Mail and Priority Mail Express with faster shipping and reduced costs to attract more customers.
Be Clear, Succinct with Product Descriptions
How your product descriptions read could make or break your online sales totals. Customers want easy to understand product descriptions that help them better decide whether or not they want to purchase your products. Poorly written descriptions and lack of clear pictures will ultimately result in increased returns or high bounce rates.
Offer a nested search bar so shoppers can easily search your entire product database.
Feature clear and concise product descriptions that offer about 200 words of text and helpful bullet points.
Explain sizes, colors, shipping options and other variables, so that customers easily can understand what you are offering.
Feature multiple and high-quality images of all products to offer the best possible views for customers, which will serve to increase orders and decrease returns.
Clearly state your shipping costs and returns policies prior to the checkout page.
Make Checkouts Easier
Your shoppers want an easy checkout process. According to a Smashing Magazine report, you can lose up to 30% of your customers by not offering a guest checkout. In addition, you want to make sure that the checkout process requires few steps, that any associated shipping costs are stated clearly on the earliest page, and that customers reviews are also prominently displayed.
A Nielson report found that over 69% of your customers rely upon reviews to make a purchase.
An eConsultancy survey found that 88% of your online shoppers will read and use these reviews before they buy from your store.
Be sure that you keep these vital tips in mind when setting up your online store. They can be easily implemented from the start to assure that your growth is assured. Doing so could mean the difference between soaring sales or dwindling profits, so tread carefully.
Author Bio
Michael Lazar is the Sr. Growth Hacker at TrueShip. The company makes a variety of different ecommerce software suites including a popular Shopify shipping software module that can communicate directly with the Shopify shopping cart. When he is not busy helping to grow online companies, Lazar enjoys spending time with his wife, two kids and his pets.
comments