Nokia Joins Google in Making Investment in Intelligent Cars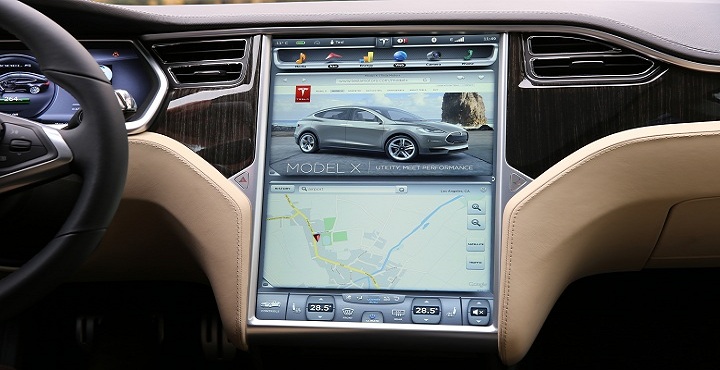 It seems that Nokia is also betting the same thing as Google Inc. and billionaire Elon Musk that cars in the future will be more connected and smarter because the company recently made an announcement about its plans of spending $100 million for backing those companies that focus on developing intelligent-car technologies. A new Nokia fund will be making the said investments in intelligent cars and will be supporting the digital-map business of the mobile technology company as per the information that was provided. The venture capital arm called the Nokia Growth Partners, which currently manages $700 million, will be responsible for running it.
It seems that the company is expanding to new fields and rebuilding itself after Nokia sold its mobile-phone unit to software giant Microsoft Corp last month for about $7.5 billion. Currently, most of the revenue that's earned by the company is generated by its wireless network equipment. However, the Espoo, Finland based firm wishes to make its map business a worthy and strong competitor, against the likes of Google Inc. A partner of the venture capital arm of Nokia, Paul Asel said that they had noticed the innovation that's occurring in the auto ecosystem because of the combination of internet and mobility.
He said that in the same way that a mobile handset developed into a smartphone around which apps and services were developed, cars are also becoming an important platform. The location-technology business was built by Nokia when it purchased Navteq Corp, a Chicago-based map provider for a cost of $8.1 billion back in 2008 and in 2012 when the company had purchased Earthmine Inc., the 3D map technology maker. Map data is provided by the Finnish company to four car navigation systems out of five and also to Yahoo! Inc., Amazon Inc. and Microsoft. It has proven to be a very important segment as more location data is used by future-connected devices.
The new fund will be discussed by Nokia in Beijing where the Global Mobile Internet Conference is being held. There was a 1.1% decline in the company's share price, which has seen a rise of 78% since it made the announcement of selling its mobile handset business to Microsoft Corp in September. Smarter dashboard navigation systems are being introduced by carmakers and they have added features such as automated calls made to emergency services when an accident occurs and real-time information about traffic.
Automated driving systems are also being gradually added by manufacturers, which may eventually lead to vehicles that can drive on their own. Driverless cars have been tested in the US by Google Inc., based in Mountain View, California, which is also the operator of the largest web search engine. In October, Toyota said that within two years, the company would introduce a system that would make cars communicate with one another to help avoid a collision. General Motors Co, based in Detroit, has said that by 2020, it will launch vehicles that will drive themselves on the highways.
comments