How to Become a Computer Support Technician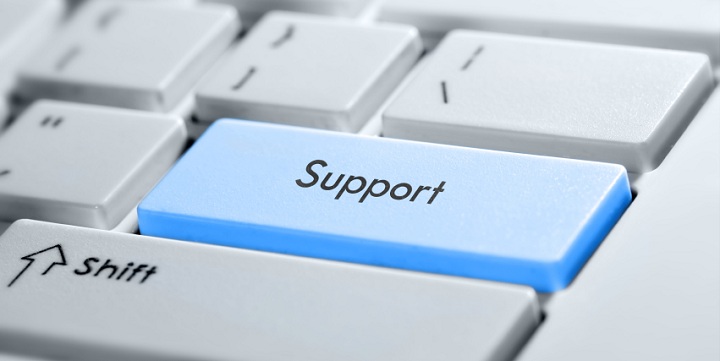 Computers are a necessity for all companies, and I would challenge you to find any company that does not use any type of computer in the 21st Century. Because of this it is imperative that businesses have IT and computer support technicians that can assist them in order troubleshoot computers when they breakdown or need upgrading.
Computer support specialists are now in more demand than they ever have been – especially since various different operating systems and platforms now proliferate the market place. Along with these upgrades and changes there are other functions that businesses have to address in order to keep their computers in good condition. In the London area, more and more businesses are now choosing to go down the route of outsourcing, or using an external IT support companies such as www.itsupportlondonhq.co.uk.
What this means is that there are now many more computer support technician jobs in London's job market due to an over-whelming demand. But how easy is it go get into this kind of career? Well, it's not the easiest discipline in the world to master. In order to become an effective computer support specialist, it is necessary to undergo training, acquire the proper certifications and have enough exposure to different cases to master various troubleshooting skills.

How to Be an Effective Computer Support Specialist
Being a good IT Support specialist requires training. If you are one of those who want to become an expert in this field and work for a fully-certified IT Support company, it is vital to think ahead of time what specific role you want to fulfill. Computer support specialists handle different tasks depending on what they are trained for. There are people who are experts in hardware troubleshooting while there are some who are good at programming code. If you are determined to become a professional computer specialist, keep in mind that getting certificates is important so utmost patience is required since lots of training is indispensable.
School and College
As early as high school, students can now study Information Technology which can be a great primer for the more complex subjects in college. If you are in high school or about to enter college and you want to know more about computers, it is a good idea to also do some extra-curricular advanced reading so you can become familiar with terms that computer specialists should know. Computer studies tend to evolve as the IT world is very fast-moving. Changes are happening constantly to systems, hardware and programs.
There are some short-term IT Support certificate programs available to people who want to gain information on specific subjects – or alternatively there are long-term courses which students can take for a couple of years – programming being a great example. Continuing education is a must for all computer specialists even as they graduate in order to become effective in their jobs.
Job Requirements
Most companies are looking for computer support people who have relevant experience when it comes to IT jobs. If you are lucky you might find a company that is prepared to hire someone straight out of college – provided that they can present good track records and certificates. Most companies provide training to their employees to brief them about specific protocols that they like to implement so IT professionals can adapt to these house rules after they get hired.
An Impressive CV & Resume
If you want to get hired as a computer support technician, you need to keep in mind that employers are always looking for people who have potential and also be willing to cooperate with them in order to achieve their goals. Create a good online profile and include an up to date resume or CV. It should demonstrate your best skills in computer support. There are many people who want to become computer specialists but not all have the capacity to stand out. Standing out is the key to success.
comments