GTA 5 Cheats and Tips For Every Player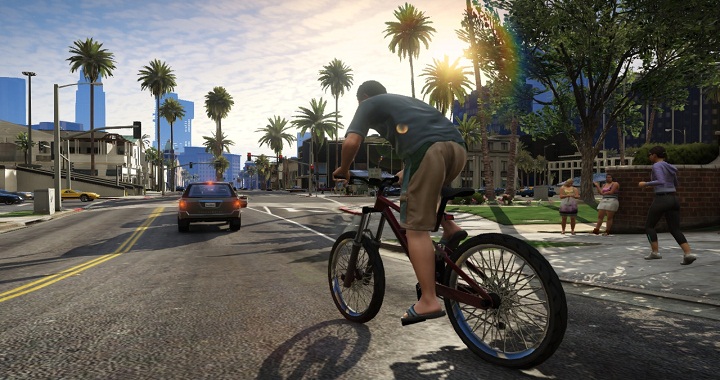 Even before its release, Grand Theft Auto V was awarded the title of Most Expected Game and was able to secure the 2nd position in the list of the Top 25 Xbox 360 Games. It is not a surprise to see the game enjoy such a high commercial success; the game had managed to generate even more than 800 million dollars in the first 24 hours of its release and after three days, it had racked up about one billion dollars, which aided it in breaking the record that had been achieved by one Call of Duty: Black Ops II. However, a lot of work also went into the game.
It took about 1000 people and five years for the game to be completed so that fans of the Grand Theft Auto series could enjoy the new game in the fictional city of San Andreas, which is basically the South California version of the game and to have fun with three main antagonists rather than a single one. People who have played the game are aware that San Andreas is a huge city and there are some things and details that they could end up overlooking. To help people in enjoying some really cool features and to prevent them from wandering around and between missions, here are some GTA 5 cheats, which can be used for Sony PlayStation, Xbox 360 and PC:
Invincibility:
Right, A, Right, Left, Right, RB, Right, Left, A and Y should be pressed quickly. This cheat is only applicable to people and not motorcycles or cars. The invincibility will last for about five minutes and the code has to be entered again for renewing it.
Faster Swimming:
Left, Left, LB, Right, Right, RT, Left, LT and Right should be pressed quickly.
Decreased Wanted Level:
RB, RB, B, RT, Right, Left, Right, Left, Right and Left should be pressed quickly.
Faster Running Ability:
Y, Left, Right, Right, LT, LB, X should all be pressed quickly.
Increase Wanted Level:
RB, RB, B, RT, Left, Right, Left, Right, Left, Right to be pressed quickly.
Full Health and Shield:
B, LB, Y, RT, A, X, B, Right, X, LB, LB, LB should be pressed quickly.
Super Jump:
Left, Left, Y2, Y2, Right, Right, Left, Right, X, RB, RT. X should be pressed if people wish to jump very high.
It is possible for players to activate these cheats while they are playing the game or they can even do so when they hit the pause button. Either way, there will a notification pop-up on the screen that will alert gamers about the activation of the said cheat. However, there is a downside when these cheats are used for the Xbox 360; they will have to be entered each and every single time that players start playing the game as the cheats of Grand Theft Auto V will not be saved. This means that Xbox users will not be able to use these cheats during mission gameplay, but will work fine for other consoles.
comments