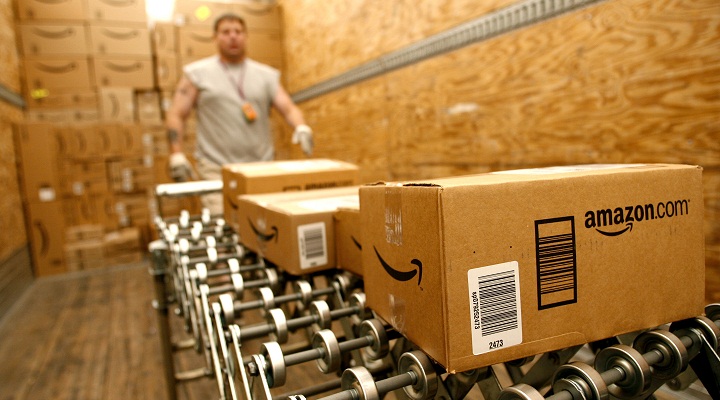 There was a time, as hard as it is to believe, that the visionaries used to work for the government. Bureaucrats undertook immense tasks such as putting a man on the moon, connecting the American interior via highways, ending poverty and rebuilding a ruined Europe and they usually ended up accomplishing these goals. These days, the wild dreamers work for the dominant technology companies. Not content with making the first ever commercially viable electric car, Elon Musk has come up with a proposal of a train-like system that would go at a speed of 600 miles an hour.
Google, while working hard at assembling information of the world, has also initiated that would be able to cheat death. Mark Zuckerberg is planning to help the entire world connect with each other. Now, Amazon's chief executive, Jeff Bezos has stated that he will be making aerial deliveries to people's houses of small items by using what appears to be a barbecue grill with eight propellers attached to it. Such a vision has been sketched by him that no one would have to get off a hammock in order to get a resupply of Milk Duds or Pringles. Using a drone for package delivery might seem like a far-fetched and loopy idea.
It has become a subject of instant mockery on Twitter, but its audacity can definitely not be denied. People are simply blown away by what's coming from the private sector these days as there are constant breakthroughs taking place: the internet is everywhere, everyone's device remains connected to the network and there is very low cost associated with technology experimentation. A single entity having massive resources is not needed for delivering these exceptionally cool innovations. When Mr. Bezos made the announcement, it was one of those moments that make the future appear much closer than it really is.
However, the news also laid emphasis on a very less appreciated aspect of the technology world; the use of its public relations. The revelation was made on Sunday evening after the 60 minute feature related to Amazon and its preparations for the most hyped online shopping day of the year called Cyber Monday. Mr. Bezos said that delivery could be done in half an hour and the drones could fly about 10 miles from the delivery center. They could carry items weighing 5 pounds or less. But, he also added that people shouldn't expect it to be around the corner. This statement also brought up a horde of questions.
This is because Amazon is usually very tight lipped and doesn't discuss things related to the future, only mentions the past such as the number of Kindles it sold. Mr. Bezos also dodged a question regarding the rumors of Amazon's set-top box by stating that he didn't wish to discuss the future roadmap of their devices. Despite the company's meteoric stock price, its endless innovation, its ability of bringing new goodies to people in less and less time and its quality of making other retailers appear hapless still doesn't seem to be enough to back off the criticism the online retailer is facing.
comments