Reviewing Killer Instinct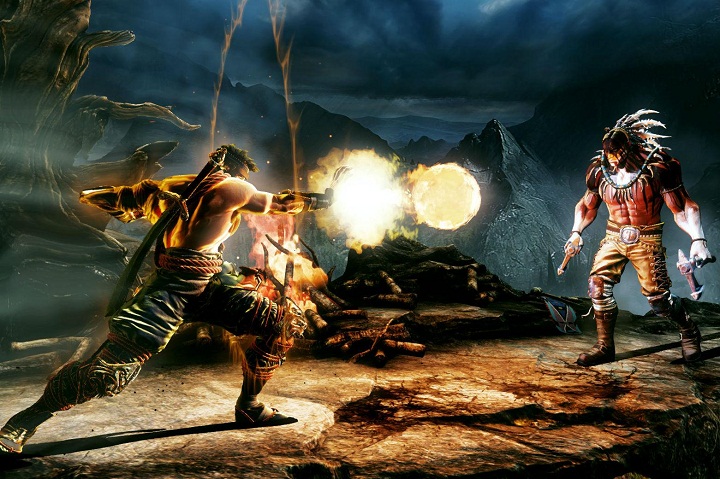 The Killer Instinct became a dormant series a long while back and it has been decades since fans have played a new entry of this series. Enough time had elapsed to make people think that the franchise was put out to pasture a while ago. Since 1996, the game had been missing in action due to which it came as a big surprise when Microsoft announced at the E3 2013 that there would be a follow up to the arcade classic. The Killer Instinct will definitely provide gamers with the solid fighter they have wanted, but there are some issues with the game that prevent it from being called a game of the next generation.
First and foremost, the full retail experience that fans had been hoping and waiting for wasn't delivered by Killer Instinct. Instead, this free-to-play downloadable title has been provided by Microsoft for giving players the choice of purchasing entire sections or even small snippets of the game. Jago is the one character that can be found in the base package and players don't have to pay a dime for accessing all the other multiplayer and modes offerings. However, those gamers who were hoping to experience the game from the viewpoint of the other combatants will have to give some cash for doing so.
A very reasonable cost of $19.99 will have to be paid for a total of eight fighters, six of which are available right now, but people can also pay $4.99 each for purchasing individual characters. Despite having this method of delivery, there is plenty of uniqueness that can be found in the roster of Killer Instinct, making the game a balanced and flashy affair at the same time. The layout of combatants might be basic, but is definitely enjoyable as it has Glacius, Jago, Thunder, Sabrewulf, Sadira and Orchid. It is important to have a balanced roster, but the lack of characters currently available might cut some of the enjoyment short.
Fulgore and Spinal will be coming to the game in a few months, but there isn't much character depth to be found. Likewise, an Arcade mode seems to be missing from the game and is set to be released in March. Therefore, the appeal that's usually associated with standard fighting games cannot be found with this one. However, its hard to be disappointed with the current offerings of the game because its priced at only $19.99 and Double Helix, the developer of the game has stated that the problems will soon be addressed and plenty more stuff will be made available in the game in 2014.
A Survival mode has been included in Killer Instinct in lieu of Arcade Mode and it offers an endless onslaught of combatants for testing the mettle of players. With every fight, less and less starting health is given to the fighters until the CPU pummels them eventually. As expected from the single player mode game, the enemies become more and more challenging for players and the end result is something that will appeal to fans of combat games.
comments