Interesting Things About the Workings of Discount Ideas for Small Businesses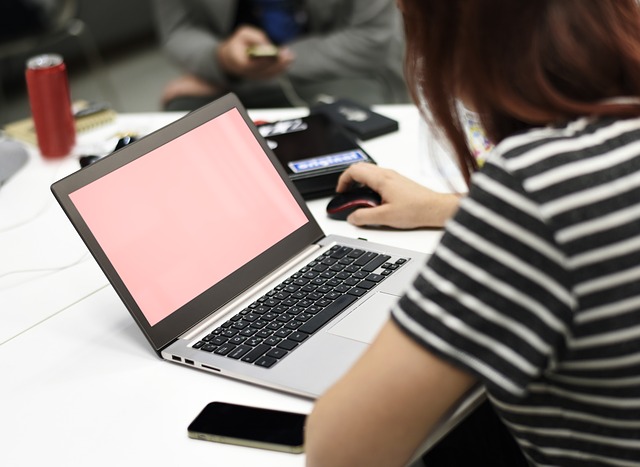 Cyber Monday, Thanksgiving, and Black Friday are arguably some of the most popular online shopping days in the year. The proof of this lies in the jump in e-commerce sales from $18.90 billion in 2017 to $22.55 billion in 2018 during Thanksgiving Day that culminated on Cyber Monday. Similarly, in 2017, Black Friday witnessed the highest shopping spanning different age groups. However, what seemed more remarkable was the influx of 96% of shoppers who indulge in weekend shopping bought gifts and other things worth $335 on average over five days surrounding Thanksgiving holiday. For other days, retail experts came up with a fancy name to attract footfall.
However, these figures and facts make you wonder what shoppers want. Do they want discounts or sale day or something else? If you look at the trends, you would realize coupons and discounts have become a critical part of the consumption possibility line for companies and their annual budgets. From small to mid-sized to large, all companies practice it. They have to design a fantastic offer for their prospective shoppers to persuade them to try their products for the first time. When this achieved, they can build a good customer relationship with them through their quality products and services.
That means if you also want to draw shoppers to your retail store, coupons and discounting can be the right tool for you. The seasonal discounts can yield multiple benefits for your business, including:
Increased conversion rate

Higher sales

Brand visibility

Customer loyalty

Stock clearance

More new customers
You can hesitate in the beginning because of its impact on your returns. But it is essential to remember that you can get over this quickly over a period. So, if you want to reconsider your marketing and sales strategies a bit, here are some promotional ideas that you can apply to see the difference.
The useful discounting tips
Coupons
Providing coupon codes in innovative ways can work in your campaign's favor. You can send an interactive coupon code to your target audience through emails to get their attention. However, you should incorporate different elements in your campaign and place discounts strategically on the landing page so that users can instantly pick what they desire. You can show them what others purchased the most to allure them to use a coupon. It has significantly benefited online merchants.
Discounts for frequent buyers
Small businesses and particularly restaurants give their customers monthly punch cards which they can use numerous times for shopping. You can also adopt this technique. Have a record of the number of times a customer visited your place and the total dollars he or she spent to give them discounts when they meet your eligibility criteria. Another way you can implement this is by providing small discounts whenever they shop with the card. You can win your customers' loyalty and eventually, plenty of profits.
BOGO offers
Buy One Get One offers is also a way to lure customers to your store. These offers are common in grocery stores, general stores, and fast food centers. If you want to get rid of stocks with a shorter shelf life, then this kind of discount can be particularly beneficial. Besides, these schemes can be more useful for your profits compared to 50% discounts as you can end up making more money.
Refer and earn
One of the key factors behind the growth of any business is the consumer base. The larger, the better! You can incentivize your existing customers through special discounts for bringing in their family and friends. You can offer something when the referred person becomes your customer or when you get a reference. If you plan to offer discounts for just referring someone to you, then make sure to cap the number of referrals that a shopper can make to earn a discount. For instance, you can give a 15% discount to a shopper for referring three people to you.
Flash sales
These types of discount tactics are worth adopting when you want to create a fear of missing out on something significant among your shoppers. It conveys urgency. You can run these promotions once or twice a year or monthly. However, for this, you need to be excellent with your communication. Try to spread your message as quickly and as far wide as possible so that shoppers can prepare themselves. Social profiles and emails can be the ideal tools for this purpose. Make sure you package your strategy well by adding some fun hashtags.
Free shipping
Nowadays, many shopping stores also use this method to encourage shoppers to buy their favorite products. Many people add items to their carts but finally leave it because of the shipping charges. Like many others, you can address this issue by waiving off shipping costs when they reach a specific threshold in terms of the cart value. You can see this changing your conversion rates for all the right reasons. The best part about this discount strategy is that you can target countries and groups that can benefit you more than the others. You will not have to compromise with margins also since customers would need to reach a preset cart value to avail this offer.
Holiday deals
The holiday season is another excellent way to cash in on the opportunity. People look for gifts and new items for their homes and themselves to bask in the spirit of festivities and fun. So, you can push them a bit more through your special offers. Black Friday, Thanksgiving and such others are the common ones. You can also eye other national holidays to increase your chances of sales.
Essentially, there are many things that you can experiment with to drum up your business through discount coupons and offers. However, you have to be clear with your strategies and execution to enjoy its positive impact. For an idea, you can first explore how others are doing it and then assimilate that into your promotional efforts. For a quick understanding, find Dillards coupons with this PFA guide.
comments