Effective Ways How Digital Technology Is Assisting the Debt Collection Process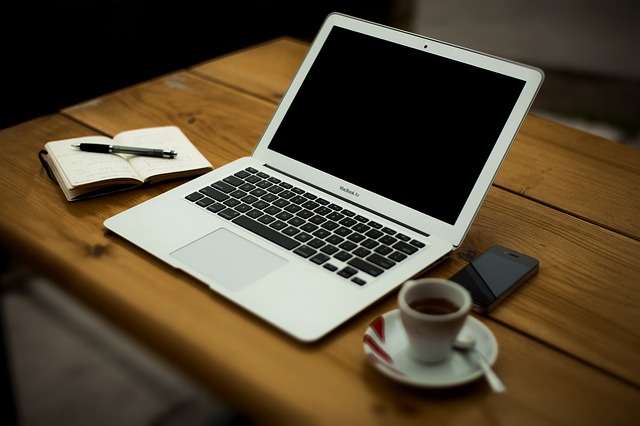 Technology continues to take giant leaps forward and is moving at a phenomenal pace. We have been witnessing how technological advancements could make your life smoother and much easier. We know that technological advancements have proved to be a blessing for several businesses including the debt collection and recovery business.
As per https://habiletechnologies.com, "Debt collection process involves pursuing payments of debts that have been owed by individuals or businesses. Debt collection has been prevalent since the early days of banking as it is the chief source of income for banks. This is an important part of the loan industry and organizations that specialize in debt collection are known as Debt collectors or Collection Agencies." We are aware that most of the collection agencies actually function as creditors' agents and are responsible for collecting outstanding debts of debtors for a fee that could be a certain agreed percentage of the entire owed amount.
However, thanks to technological advancements today third-party debt collection process has become seamless and definitely easier. Now, more effective debt collection strategies and tactics could be implemented due to the impact of progressive digital technology. Debt collection is surely being affected by technology for good.
Issues Faced by Traditional Collection Process
Regulators are constantly and increasingly focusing their attention on the debt collection process. Regulatory bodies are constantly monitoring and intensely scrutinizing the entire debt collection process as they have set numerous stipulations for businesses to follow.
As the present debt collection systems are known to entail numerous legally mandated processes and that involve a number of layers of handling, massive manpower for maintaining records. The entire debt collection involves numerous repetitive functions that demonstrate hardly any integration between them.

Debt collection agencies are not able to do effective customer segmentation. These processes have been around for decades as such; they do not accurately account for the mindset change of the current creditors and also, changes in their earning patterns.

Customer segmentation as per their income bracket does not still happen efficiently. Collection agencies still are not keen on allocating resources for analyzing a customer including his income bracket. Usually, they are content with a broad category and placing all defaulters under that broad umbrella.

There are always some defaulters who have the capacity to repay their loans provided they are motivated effectively and are accordingly offered extended assistance. But the debt collectors do not have the right tools or apps to analyze borrowers accurately and are not in a position to come up with flexible payment arrangements.

Absence of any consolidated borrower-centric approach makes things quite overwhelming for debtors to avoid the interest trap.
Moreover, the Micro Financing Institutions or the MFIs and the Non-Banking Financial Companies or the NBFCs encounter a host of obstacles in loan recovery and collection process. Some of the challenges faced by them are underprivileged customer base, tough guidelines and increasing stress associated with regulations. Moreover, most of the clients availing loans from MFIs and NBFCs are actually not tech-savvy and so the collection process is not so flexible.
Modern Collection Process
We can understand that the conventional collection processes have actually faltered in the past that is why the practices and techniques implemented by advanced collection management systems today have been successful in addressing numerous pain points that were present in the earlier traditional loan recovery systems. Today, consumers could browse through online debt consolidation reviews for perfect debt solutions.
The modern debt collection process actually follows a number of guidelines that have been designed to streamline the operations and provide benefits to the debtors and the collectors alike. The modern debt collection software helps in making the entire process smooth and easy for businesses thanks to the solid Internet networks, and a robust centralized financial system. Here are the salient features of the advanced digital debt collection process.
Auto-Generating the Customer Statements: Payment notifications and customer statements are delivered to customers through convenient media like emails and SMSs. This is generally combined with an option of UPI payment where customers enjoy the opportunity of paying their outstanding debts using their debit or credit cards. Hence, they are completely surpassing unnecessary trips to the local agency or bank.
Highly-Digitized Collection Stratagems: By taking advantage of analytics today, the software could automatically flag, as well as, score delinquencies depending mainly on factors like percentage outstanding, the amount due, credit limit, and aging. This could be effective in coming up with certainly a more efficient and well-rounded segregation of customers.
Effective Management of Collection Tasks: Once effective customer segregation is complete, the database could be utilized for personalizing the collection stratagem for each and every category or customer individually. This could be effectively followed up with an appropriate course of actions like telephone calls, friendly reminders, etc. We know that today thanks to technological advancement, all of this could now be tracked efficiently on a dashboard and here each customer would be getting a separate folder where all interactions that take place with the customer in question, would be maintained with utmost accuracy and transparency.
Efficient Management of Settlements: The cutting-edge debt collection system gives customers an opportunity to open disputes and request for review and it even proves helpful in receiving approval across and within departments. The modern digital debt collection system has been effective in streamlining the grievance redressing process thus, has culminated in enhancing and boosting overall customer trust and goodwill. Modern Loan collection and recovery process helps in optimizing collection efficiency.
The state-of-the-art collection management software actually helps in optimizing the entire debt collection process by making sure that certain specialized retrieval offers would be assigned to those cases that need their expertise. They are also, able to efficiently monitor and keep constant track of outstanding receivables. Moreover, the software helps senior executives to efficiently manage debt collection team assignment as per KPIs or key performance indicators and performance metrics. The software has been programmed in such a manner that it could assign automatically new account delinquencies straightaway to the agents.
The Key Advantages of Advanced Digital Debt Collection Process
The cutting-edge collection processes are designed to effectively address the core issues in the loan collection and recovery process by focusing on and adopting digitization and automation for streamlining the entire process. The collection performance or the efficacy of the system is an off-shoot of the accuracy and quality of information that is provided by the advanced collection management software. By effectively digitizing the complete process, a manual system is no longer required for payment due dates, keeping loan balances, notes, and any other relevant information. Thus, there is a marked reduction in inefficiency in the modern debt collection process.
Role of Technology in Redefining Traditional Debt Collection
Technology has played a pivotal role in eliminating the inefficiencies and inadequacies in the debt collection process. Technology has proved to be equally beneficial to both the customer and the creditor. Here are some of the benefits due to the digitization of the loan recollection process.
Optimization of work distribution, hence, reduction in processing time.

Identifying bottlenecks automatically within a really short span of time.

Automated allotment of customers, hence, better recovery.

Effective in garnering maximum and accurate customer information, hence, easily identifying the most convenient way of retrieving the loan.

Minimization of manual entries, hence, a significant reduction in errors.

Much better compliance with the existing regulatory guidelines and requirements.

Certainly far more flexibility in existing debt payment options.

Reduction in processing and turnaround times.
Conclusion
Technology has effectively revolutionized and brought efficacies to the present debt collection and recovery processes. The debt collection industry has been seriously in need of innovations for improving collection efficacy and recovering bad loans. Today, credit lending institutions are leveraging the power and versatility of technology that assists them in offering better customer deals and boosting overall customer goodwill. The entire debt recollection process has become smooth, seamless and hassle-free thanks to digitization and appropriate technological advancement.
comments