Broadening Your Horizons: 10 Interesting Online Courses You May Never Have Known Existed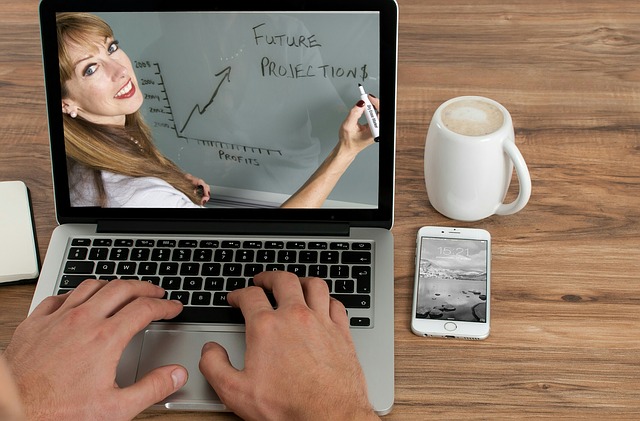 Subscribing to an online course can sometimes prove to be the gateway to a new career when you add some extra qualifications to your resume but you might simply want to study for fun and learn more about a subject that you are really interested in.
If you fancy doing something a bit different and like the idea of signing up for a course that could prove to be a bit of a talking point you might want to consider some of these online courses.
A course that is a waste of time
This is not an opinion but actually a description of what this online course is all about.
The University of Pensylvania advertised a three-hours-a-week part-time course with the apt description of "Wasting Time on the Internet".
The purpose of the course was to do a study into whether it was possible to gather anything meaningful from a literary perspective from all the Twitter tweets, Facebook posts and various other comments that get posted in their droves on a constant basis.
What you had to do to complete the study was waste three hours of your time each week trawling through these sites in order to gather evidence of whether there were any literary masterpieces out there, or not.
If you are going to waste time on the internet it might as well count for something in the form of a degree.
Learn to drive a forklift online
You might think that in order to learn how to drive a forklift truck you will almost certainly have to carry out the physical act of getting behind the wheel and drive it.
Believe it or not, you can actually undertake an online course to achieve your forklift certification.
Naturally enough, you will need to attend in person to complete your certification by driving the forklift and showing that you know how to handle it correctly, but all the safety training and handling basics that are essential to your ability to pass your exam and become a qualified forklift driver can all be completed online.
You can see more here about how to learn how to drive a forklift online.
A deeper meaning to Beyonce's songs
Pop superstar Beyonce has a big following but it is not clear how many of those fans have actually considered whether her lyrics and videos can be viewed in a political context and if so, what sort of meaning and message they manage to convey.
Students attending Rutgers University in New Jersey were offered the opportunity to sign up for a course called "Politicizing Beyonce".
One of the key questions students are expected to answer is whether her songs can be considered a blueprint for progressive social change. Politicizing her music and what she stands for in terms of black feminism and popular culture are just two aspects that you will be expected to study.
Who would have thought that Beyonce would be responsible for an entire degree course?
Maybe Miley Cyrus is more your specialist subject
Beyonce is not the only pop icon that has become the subject of a university course and you might decide that it would be more your thing to analyze Miley Cyrus.
The course offered by Skidmore College is entitled "The Sociology of Miley Cyrus" and it offers you the opportunity to study American culture and society in general, by seeing how this controversial and unique individual has made her mark in modern culture.
Real life or science fiction?
The cult TV show Star Trek has legendary status and a big army of fans, and one course that might appeal to them is "The Physics of Star Trek".
The purpose of the course is to look into whether any of the futuristic things that were seemingly possible in the show, such as being beamed down to another planet, are actually feasible or pure science fiction.
Although it might seem light-hearted to study Star Trek, a knowledge of particle physics and even human physiology would probably help you answer these questions.
A highly entertaining course
The entertainment industry is a multi-billion dollar behemoth that continues to get bigger and better each year as audiences demand more thrills and spills.
Las Vegas is a renowned center of entertainment and that is also the location for a course that looks at "Entertainment Engineering and Design".
If you fancy learning about subjects such as animatronics, laser light shows and plenty of other high-tech tricks used to put spectacular shows together, the University of Nevada has just the course for you.
This course might suck the life out of you
The University of Wisconsin is where to head if you like the idea of studying the subject of vampires in cinema and literature.
There are thousands of books and films that feature a bloodsucker or two and that should mean that you will have plenty of material to get your teeth into.
You still won't get invited to Hogwarts
The Harry Potter books and movies have proved incredibly popular and you can find several online courses around that allow you the chance to immerse yourself in a world of wizardry and explore the various themes raised by the stories.
If you become a font of knowledge when it comes to all things Harry Potter, you might not have the magical calling to get you a hall pass into Hogwarts.
A course inspired by Jack Sparrow?
It seems that Pirates of the Caribbean has raised the profile of pirates enough for a university to offer a course of the "Age of Piracy".
Students get to learn about the art of pirating and how they really lived their lives when they ruled the seas. Be warned, it is highly likely that students will discover that there's very little correlation between the famous Johny Depp character and a real-life pirate.
Finding a wife online
If you are looking for someone to marry and start a new life with one way of circumnavigating the usual data process is the find a mail order bride.
This phenomenon is very much a real thing and the Philippines is the epicenter of this unusual industry.
You can take a course to gain a greater understanding of why this service even exists and why the Philippines is the go-to place for someone who wants to order a mail order bride.
There are many ways to broaden your horizons and some of these unusual and interesting courses might be just right for your next online educational adventure.
comments