Being In Web Design Field Won't Hamper When You Try To Build Career In UX Web Design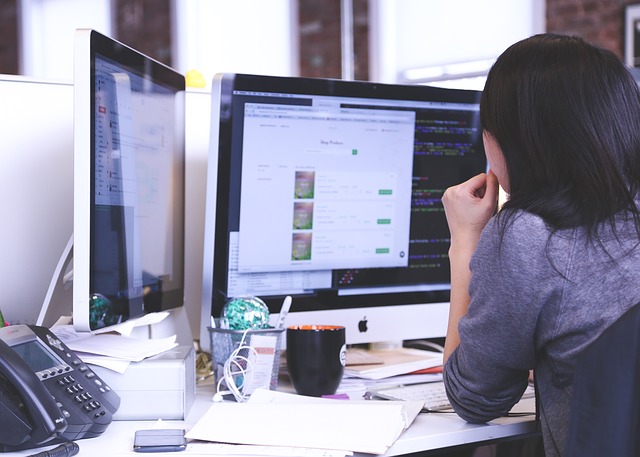 Changing your careers won't be that tough of a decision to make when you think about it straight. If you have the right resources by your side, then making the change will not be that difficult of a task anymore. For most of the web designers in this field, now proves to be that perfect time of their lives to make a quick switch to the UX category. Well, always remember that even your years of experience in web design won't hamper your chance to move forward with UX design by your side.
To start off with this section, you will always have that monetary boost that comes handy with career change. It is not just associated with web design to UX one, but your salary will improve with any change you make. Well, that's the main fuel for you to actually change the job on the first place. As per the PayScale, the designers in the web category in the USA will earn somewhat around an average of $46K annually. On the other hand, you have the UX designers all up and ready and can earn quite a sizeable amount of around $74K.
Why you bother heading towards user experience designing sector:
You have been quite happy and satisfied with the web design job you have been. What made you leave that job when you were content with it and head towards the UX Jobs? It is maybe because the UX based jobs are rightfully booming these days. If you are lucky enough to check out the statistical report placed by CNN, it has been stated over there that around 3426000 UX design jobs are to be created in the USA only within the next 10 years.
On the other hand, the area of UX design seems to be quite meaningful not just because you get the work covered on product from inside out but because UX design helps in making that significant impact on businesses. The current outperforming UX design driven business according to the S&P index will be by 228%. So, what will be the right resources to help in changing the career? Well, you will come to learn more about the lot with thoughtful research by your side.
Things to know about UX and UX design;
To head start with this option, you can always have brief introduction to what you know as user experience. Products are likely to have users and UX is just the experience any user has from using the said product. So, far, you might have understood what is here to state.
UX design is also noted as the art of just designing items so that they can always offer optimum possible based user experience. In case, this description seems to be a bit board in nature, it is mainly because of the nature of the UX design to be quite board in its own.

Creating that optimum UX helps in encompassing the proper understanding of the interaction design, psychology, user research and some of the other disciplines. On top of that, it is also an iterative problem based solving procedure.

In broader sense, you can break down UX under three major components, and those are feel, look and usability. The current look of the product is noted and all about visuals for a harmony with the values of users. It helps in creating that credibility and even trust with the said user.

The sections are all about creating product, which will not just look nice but right too. The feel comprises of making experience of using product enjoyable and pleasant. It is well constructed by just crafting interactions right between the user and product and also reactions they might have when using the same.

On the other hand, you have the usability to underpin user experience. In simple language, in case the product seems unusable, no good can salvage the same. The only feeling over here from the users will be that of frustration and anger.
Most of the time, products are to be made personalized to the needs of the users and it should be used for delivering functions in predictable manner. In case, you are still not sure about the art of UX design and whether it is appealing to you or not, then you can introduce yourself to some samples. For that, logging online can help.
Common prospects within UX and web design:
The job of a web designer is not restricted to any particular sector but has multiple definitions to it. Depending on the requirements of the project or that of the client, the web designer is asked to change the nature and course of the work. Some of the web designers out there can simply use their skills to create visual designs or high fidelity y based interactive website prototypes. They will then just leave the task of website coding to back end and front end developers.
Most of the designers will get involved with designing and development of website. Some of them might even regularly research for user standing and testing as part of jobs. No matter whatever job position you are holding right now, there are some aspects of the web design to be found also in the area of UX design as well. Some of those are problem solving, emotional design and even multi-disciplinary options.
Big benefit of this movement:
When you thought of moving from web design to the field of UX one, then there will be a relevance of the current web designing background. Even though it is true that UX design covers more platforms when compared to web browsers, but a sizable portion of UX design will be still performed on web based sections at least partially. The overlap between these two variations is always greater if you are through some form of the user research or even the iterative procedure of improving website with the help of user data.
comments