A Basic Introduction to Trading and How It Works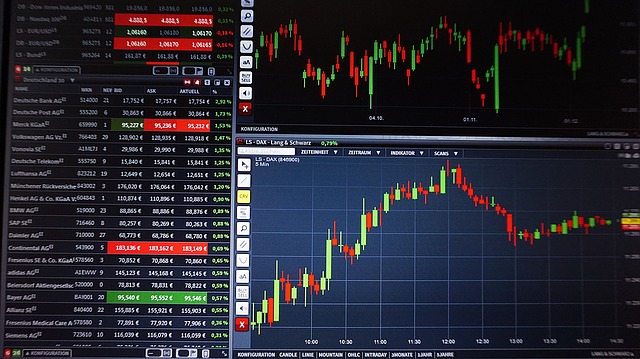 Has someone told you that you can start a career in trading today right from your home? Of course, it should not be surprising anymore since people have been doing that for more than a decade now. You now have hundreds of brokers who will help you start your trading career. If this is the first time you are going to trade, here are a few things that should get you started.
A Basic Introduction to Trading Online
The Many Types of Trading
First thing you have to know is that there are many ways of trading. How you trade is based on the type of financial market and the trading instrument you pick. You can trade stocks in the stock market and currency pairs in the forex market. In addition to that, you have CFD trading that allows you to trade in almost any financial market. In CFD trading, however, you don't own the asset but rather a contract. Things you can trade include metals, soft commodities, energies, stocks, currencies, cryptocurrencies, etc.
The Trading Platform
It is a software tool or an application that gives you the access to all the tradable assets in a variety of financial markets. In today's world of technology, you can access all the assets from the same platform. On the trading platform, you can see live charts showing you the movement of the price of the assets. They also have many trading signals and tools to help you enter profitable trades.
The Online Broker
You have to sign up with an online broker to trade in any financial market. When you open an account, you have to deposit some money in that account. You then use this money to execute trades. The trading platform is provided by this broker. One of the examples of online brokers is 10-Capital. It is an online broker that gives you access to a modern trading platform. You can pick from a variety of account types. Furthermore, you have hundreds of different types of assets that you can trade with 10-Capital. It is one as one of the best brokers for its technology, trading conditions, and spreads. See a 10-Capital Review to learn more about the company.
Leverage and Margin
When trading, you can be given leverage by your broker. It is the amount of money your broker is contributing to help you control big trades. It helps you amplify your profits on your trades. Leverages are often written as 1:50, 1:100, 1:20 etc. A 1:50 leverage means that your broker will contribute $50 for every $1 you put into trading. Margin is the least amount of money you have to have in your account to enter a trade.
Trading Tools
These are the many tools that have been designed to help you speculate and make close predictions about the movement of asset prices. These tools can be as simple as a dashboard with latest news from the financial markets.
Signals
Signals tell you what position you should take in a trade. The signal signifies a particular asset in the market and is created after proper analysis. A signal tells you whether you should buy an asset or sell it.
Spreads and Commissions
Spreads and commissions tell you how the broker is going to charge you for its services. Commissions are fixed and shown in the form of percentages. They are taken from you trades based on the volume of your trade. Spread is a difference between the price you sell an asset for and the price you buy it for.
Final Thoughts
This is just some basic information about trading, especially when you choose to trade online. You will see all of these terms as soon as you land on the website of a broker. Most importantly, brokers these days always have training material to train you on trading. You can access this training material when you open an account with the broker.
comments