8 Interesting iPhone Facts You Probably Didn't Know Before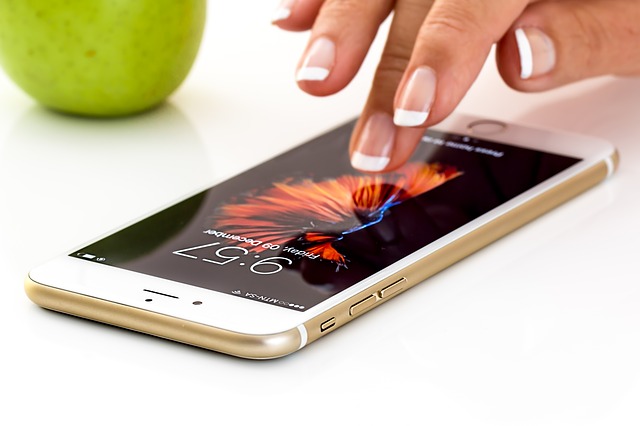 With a variety of smart features and apps, almost all models of iPhone are worth investing. While you may be aware of many things about the iPhone model you are using, there are some interesting facts about iPhones that you perhaps did not know before.
Verizon Balked At Apple's Offer for Selling the first Smartphone
Apple was actually looking for a partner before launching their first iPhone. They decided to approach the Verizon – the largest and perhaps, most highly considered carrier in the United States to give sale rights for their first smartphone. Since Verizon did not want to concede any control to Apple, they balked at their offer. In a meanwhile, the AT&T (previously known as Cingular) who wanted a big smartphone exclusive to remain economical was ready to accept characteristically rigorous demands by Apple.
Apple Has Sold 41.3 Million of iPhone in 2018
According to Tim Cook – the CEO of Apple, the company has sold almost 41.3 million iPhones until the third quarter of this year. Even though there is no further updates to that figure, statistics suggest that cumulative iPhone sales may fast approach 43 million till the end of the year.
Apple Declares iPhone Its Most Lucrative Product to This Point
This iconic smartphone has been the most profitable product released by Apple until now. In most quarters, Apple iPhone has accounted for almost 70 percent of all of company's returns. In present time, Apple is the proud owner of over $300 billion in the bank. It is a wonderful fact that is mainly attributable to steadily strong sales of iPhones.
The Original iPhone had An Arched Glass Display
Apple conducted many experiments with a range of prototype designs to get something best for its first iPhone design. They were especially confident about one design that had a curved or arched glass display. Apple, however, had to abandon this idea as the price of glass cutting process was too high at that time.
Apple Relies on Samsung for the Processors Powering the iPhones
Apple and Samsung, despite a series of lawsuits between them, have been working together for years. Samsung is the one that makes bulk of the A-X processors that are meant to power iPhones. Although, Apple has been trying to minimize its dependence on Samsung in recent time, it is yet not fully successful in the same.
iPhone Ringtones Took The World By Storm
There is a list of Apple iPhone default ringtones that ominously standout in the history of smartphone ringtones. In particular, "the holy angels tinkling" is a ringtone that took the world by storm after it was used and heard during the launch of iPhone in 2007.
Plastic Was Chosen to Make the Original iPhone Prototype Display
At the initial stage of smartphone design, Apple chose plastic to be used as the basic material for making iPhone display. However, the company decided to go for glass after testing the plastic-made design in the real-world situations.
iPhone was originally named Purple
A court testimony from Scott Forstall claims that the iPhone was renamed "Purple Dorm" by its development team after the original tag for the phone, "Purple".
SMS became Popular With iPhones
There is an increasing number of people who believe that sending a SMS is better and cheaper way to convey a précised message than calling. Apple iPhones was the first devices which were put on the market with texting facility.
comments