3 Must-Dos When Creating Your Business Website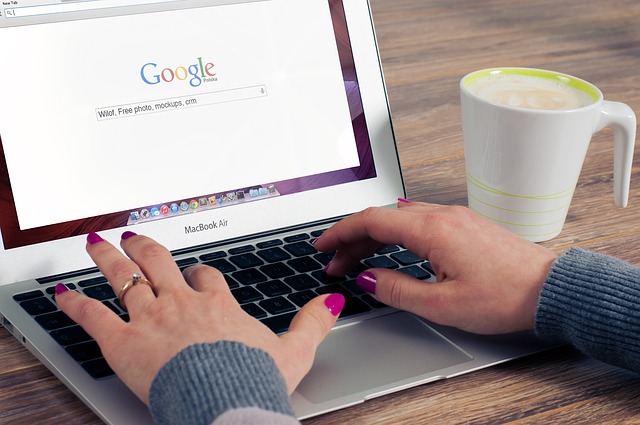 Regardless of how big or small your business is, do all companies need a website to generate sales? The answer is usually a resounding yes; especially if most of your trade is online-based and your company relies on having a successful e-commerce store. Creating and managing your own website is a critical part of business success and isn't as difficult as you may imagine; yet so many businesses try to get away with the bare minimum. However, there are a few major mistakes which can have negative impacts, both on user experience and more significantly, sales. You must avoid these mistakes if you want to keep customers on your page and convert them into sales and a loyal, returning customer.
Creating an online presence can be a daunting prospect if you are unsure of where to begin. A successful website is made from great aesthetics, good navigation, an easy checkout service and a healthy amount of white-hat SEO. Here are three tips to help you design a great website.
Understand that it is hard work
Setting up a website is not a task that be completed in a day; it may take a matter of weeks or even months to ensure the design is as effective as possible. Essentially, understanding how users respond to your website may require some trial and error in terms of what seems to be working and on the other hand, what needs altering or adjusted. To avoid any major disasters regarding design and user experience, it may be worth hiring a professional designer who can iron out any creases in terms of visual appearance and interaction before they become a significant issue. Sit with a proper website developer and discuss how your website should be laid out. If you sell urban clothing, for instance, a more minimalistic and edgy website design could draw in more customers who are interested in your brand. However, if you are a florist, you will want to include floral arrangements you have created and sold, as well as have a bright and upbeat aesthetic.
Your website is one of your best marketing methods, so you need to ensure your branding is on point. If you create the wrong image, you could confuse your target audience and fail to interest them in your products.
2. Choose an appropriate host
Although you may be more intrigued to try a free host such as Blogger and Weebly when it comes to setting up your first website, there can be a few long-term issues that arise which may make you wish you had made that small initial investment. Free hosts may not cost you a penny, but will customers take you seriously if you don't have your own domain name? Most likely not. Likewise, it is hard to advertise your social media platforms on free host websites, as many don't offer this function. It would, therefore, be advised to invest in a web hosting service that has been created using the latest technology at a faster speed and essentially, allows you to have free reign over the style of website you hope for. Using the assistance of a professional hosting service would be far more worthwhile to the success of your business online in the long-term. Cocoonfxmedia Ltd, for example, is a trusted company who specializes in web hosting Birmingham, and who can also help with web design and digital marketing. By having an efficient web hosting company at hand, you can experience less downtime and provide a more seamless experience for your customers and clients.
3. Have a plan in place
Businesses can often get the wrong idea that with the correct design and domain name, traffic will come flooding onto the website. However, while the technical side may have been taken care of, have you thought up a marketing plan to draw in the intended target audience? To get to grips with marketing your new website to the right audience, it would be worth putting together a business plan beforehand. You will need to consider the type of product or service you are selling, the problems it aims to solve and have an understanding of competitors in the field.
Elements to consider are:
Search Engine Optimization (SEO)

Social media marketing

Email marketing

Content marketing

Influencer marketing
While you may not be able to utilize all of these field of marketing, you do need to deliberate which ones are a must. SEO, for instance, goes hand-in-hand with content marketing and can, overall, help improve your online visibility and increase your ranking in the SERPs. Social media marketing is also another great method of marketing, as it can help you interact with your customers which is, nowadays, a must.
To decide which marketing methods are best for you and your website, you need to look at your type of brand and industry. If your target audience is for young adults, then social media is a must. You need to sync up your website with your social media so content posted on your website's blog can be easily shared. Social media such as Twitter and Facebook is how to get your website noticed and engage with your customers. What's more, you should link your Instagram account with your website if your product is visual. For instance, if you are a clothing brand, you can "regram" images of people wearing your clothing brand and have the images appear on your website, making your website more human and interactive. Also, it stops the need for stock imagery, which is a huge mistake when it comes to creating a website nowadays.
At the end of the day, your website will need to be trialled. You will have to learn from your mistakes and see which methods work and which can been less fruitful. It is, however, important to work with experts in the field if you do not have the knowledge yourself. Not doing so can cause issues later down the line.
comments