5 Tips to Hire An Illustration Agency For Firm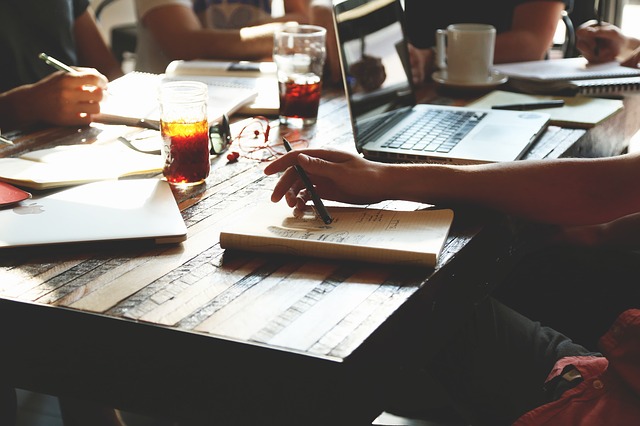 If you run a company, big or small or in its earliest stage, there is not everything that you can do on your own or create a dedicated team for that purpose. It is for this reason people 'outsource' for that particular requirement. This outsourcing can be done by either hiring a professional agency or a freelancer, whatever is feasible. This is helpful in many a ways like you do not have to go through the tiring process of hiring for a new team. You will not have to pay the extra salaries whereas when you are hiring an agency, you pay a definite amount for your work. Also, the most important advantage that you get out of this is that you get the extra time and dedication of your team to focus on issues which are more crucial for your business development.
Hiring an illustrations agency for your firm is a good option if you know exactly what you should ask them before signing up. A lot of times, the work procedures are not negotiated properly which hampers the end result. Illustrations are a fantastic way to promote your firm online and offline and so you must be sure of the agency doing it for you.
Let us see what all things you must keep in mind before hiring an illustrations agency.
Know what you want from them
When it comes to outsourcing a firm for any work that you would want them to do, you must first exactly know what you want them to do for you. This becomes more crucial when something artistic is to be done. You must be clear with the subject, the place it will be published whether online, or as a logo, or a maybe as a cover on a magazine. You must also be clear with the kind of illustration you want, whether it is a logo, a food illustration, a fashion illustration, sketches or any thing that agencies like The Big Red Illustration Agency can do.
Define your budget properly
After you have understood the kind of work you need from the illustrations company, the next thing you must decide is your budget. You cannot just begin with your hunt of finding an illustration agency without knowing about the kind of money that will be invested in this project. You must understand the importance of the graphics created for you and be aware of the fact that if you are looking for good quality work, you must not think of underpaying for the job. The lesser money you invest, the lower is the quality. So you must make sure that you define an optimum budget for yourself which not only give you a quality result but also not be too heavy on your pocket.
Don't jump on the first find
If you do realise the importance of graphics and illustrations for your business, they you will not be hasty in deciding the illustration agency to which you will handover this work for your firm. If you look out in the market or search online for an illustration agency, you will get a million of options but before you jump to the first option available to you, you must also spend time in doing a good background check on it and take a quote from them and also do the same for at least 4 or 5 other agencies. Compare all the details, the services, the quotes and take as many possible feedbacks you can about them and then make the choice for yourself.
Keep giving feedbacks
You must keep reviewing the work on a regular basis and must not finalise any creative piece before you get to see it. You must work closely with the hired professionals, especially in the early phase which will help you to build mutual trust. Keep giving feedbacks to them so that they know what exactly you are thinking about their work and what you want. But do remember the fact that feedbacks are always welcome, telling someone how to work is not always welcome.
comments