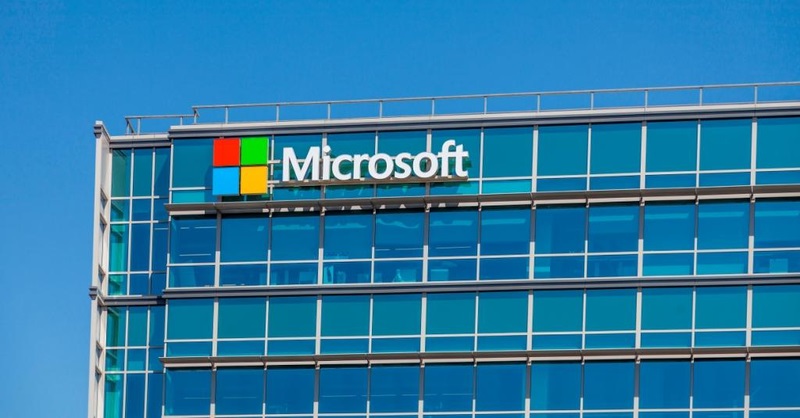 Microsoft is aimed at providing help to public sectors and other bodes to deal with sensitive data at their best. The American company has introduced a few of its data Centres for cloud-computing in the United Kingdom for the first time. The data centres opened in the kingdom is said to be a productive gesture of the company and Microsoft claims these are running smoothly.
Opened in Durham, Cardiff and London, these data centres are meant to boost the sales of Microsoft's online services to the sectors handling sensitive data. Luckily, there are many organizations such as a NHS trust and the Defence Ministry that are willing to adopt the Internet powered products and services.
According to Mike Stone who has been serving the Defence Ministry as the chief information officer for a couple of years, they approached Microsoft two years back and gave them idea to open local facilities in the U.K.  He said they were using software that hadn't been updated in years. Even the applications in used by the MOD were prior to 2003.
Mr. Stone said he took the view that they were providing unhealthy services for purpose. And the idea they came up with was meant to offer a unique capability that can completely exploit the power of the cloud computing and mobility. However, after Microsoft has opened its data Centres in the region, they are more capable in working on documents collaboratively. Moreover, the MOD now understands more about the ways it is working, and he is sure they would be able to see how much time teams spend in meetings, sending e-mails or on the telephone conversation.
The MOD is looking forward to save money after it has adopted cloud services by Microsoft. Initially, the 230,000 employees at the organization won't be allowed to accumulate "classified" documents on Azure. However, these restrictions are expected to be relaxed after some time, Mr. Stone added.
Though Microsoft opened its first UK based data centres in 2016, the company's management had already disclosed last year they were going to set up data centres in the country. In addition, its Azure services are locally offered allowing customers to store data and to give them relieve from processing tasks.
These centres only charge the customers for what services they are using. Moreover, they offer their clients an opportunity to easily amend their requirements even at short notice. This offers a considerably cheaper service than what they pay to maintain their own computer servers. They can also get a hybrid approach to deal with the purpose. However, it also involves a risk that anything going wrong can cause problems for lots of organizations without further ado.
In addition, the data centres in the U.K demonstrate the American company is now able to provide online Office 365 and its productive apps with no need of sending data out of the country.  The suite of Office 365 comes with an access to the latest versions of Microsoft's apps and the company hopes it will give surety to the clients that their data is safe.
comments