Fitbit Launched Its New Fitness Trackers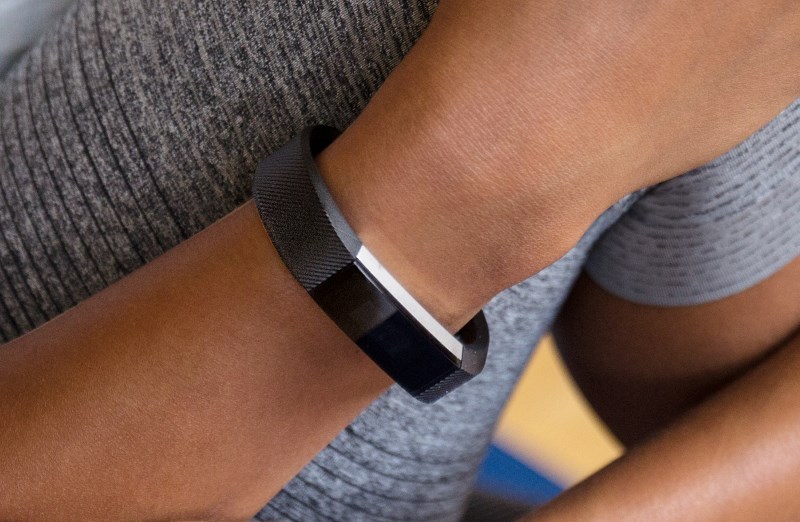 Fitbit has revealed its new fitness trackers to help you keep going with your fitness goals at ease. The new product also includes a tracker which can be taken to the pool as well. The company doesn't want you to end up with your fitness devices by keeping them in a drawer after using it for a few months only.
Fitbit revealed two latest devices Flex 2 and Charge 2 as an excellent addition to its tracking lineup earlier this month. Among these devices, Flex 2 is the swim-proof and you can take it to pool without a risk.
The new trackers are smarter and sleeker than Fitbit's previous fitness models. You can wear them up or down depending on the occasion. However, if you choose the Flex 2, it can be even left on for laps in the swimming pool. You can also wear it during taking bath. But remember it's all about time.
Whatever model you opt for tracking your fitness, the company's overall message to its customers is that they don't want them to take their fitness tracker off. Though the new models are not something revolutionary in the tracking industry, they without a doubt point out a productive step forward to the devices of a specific genre. The biggest challenge to the manufacturers is to make these devices as comfortable as possible so that you don't feel like taking it off or end up with putting it back to its box.
Fitbit has plans to promote its previous tracker versions in favor of Charge 2 and Flex-2 that are being launched in September and October respectively. The company has offered its customers the facility to get yours on pre-orders with the same price tag. The new versions will be available in different colors and have a number of decent accessories, as well as some advanced functions.
Let's have a brief look at what these versions have to offer us.
The Charge 2
The Charge 2 has lots more to offer than just some casual monitoring steps.  Fitbit's go-to device gives real-time updates such as burned calories and heart pulse rate directly from the wrist. It also notifies you for text messages and gives you calendar alerts whereas previous models offered only call notifications. With a best fitness tracker like this, you can see everything with no need to constantly pull out your smartphone and check the Fitbit app for stats.
It has a black-and-white display which is four times larger than the Charge. However, it is not comparable with higher-quality and more colorful smart watches nor does it have a touch screen. The Charge 2 is built with an auto-tracking system that knows when you are walking or doing something to lose weight.
The Flex 2
If you want to have a good fitness trainer at a low cost, then the Flex 2 is just the right choice for you. Like the previous version, it is a game changer for wearable. Its sensor pops out of the product and you can also insert it into different style such as necklaces or bracelets.  The new model is 30 percent slimmer than the Flex and can be dunked in the swimming pools or sea as up as 50 feet. The Flex 2 is the first true swim tracker by the company which allows you to track rounds, distance covered, calories burned as well as the duration of the exercise.
On the comparison with the other latest product being launched, the Flex 2 is not a very good choice. It doesn't have a tracker to check heart pulse rate
comments