Potplayer Mac Users Can Use – Elmedia Player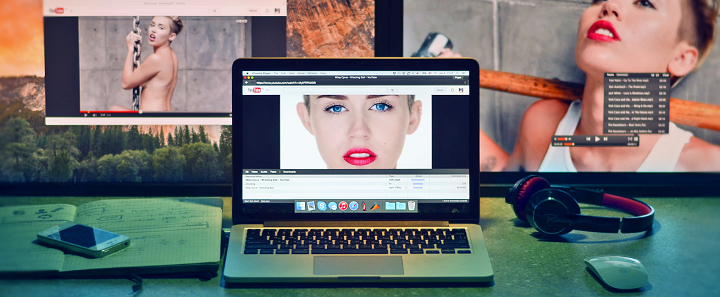 If you are into watching movies and videos you must have heard about PotPlayer. Ever since this media player was released, it has received a lot of positive feedback, and there are plenty of reasons for it. First, PotPlayer plays just about any media file – a list of formats it supports is really extensive. Second, the app is powerful enough to handle resource intensive tasks such as HD videos playback without any problems. Third, it offers a lot of playback options to choose from; those who like watching movies with subtitles will appreciate the variety of subtitles formats supported by the app. And last but not the least, surprisingly with all these features the application remains compact and does not slow down your machine's performance.
With a sleek and intuitive UI PotPlayer appears to be an ideal media player, doesn't it? There is only one thing you might not like about the app – there is no PotPlayer for Mac, the app is meant exclusively for Windows. But do not be quick to dismiss all said above; there is an excellent PotPlayer Mac alternative – Elmedia Player. Eltima Software, the product's developer, actually took upon creating this app inspired by PotPlayer's popularity, that is why there is quite a bit of similarity between the two. The functionality offered by Elmedia includes all advantages of PotPlayer or even more perhaps considering the number of its configurable options.
Here are some of Elmedia's highlights:
The best thing about Elmedia is that it supports a wide range of media formats. DivX, WMV, FLV, SWF, AVI, MOV, MP4, MP3 – you name it. No need to spend any time and effort searching for third party codecs or plugins to playback files of less common formats.
Elmedia enables you to compile and manage playlists. Songs can be added both from your local disk and the Internet. Managing your playlists with Elmedia is easy – you can add and remove songs from your playlists whenever you need to, save them locally or export to an online storage service such as Dropbox.
Elmedia does its best to provide users with a great viewing experience. You can adjust parameters such as brightness, contrast, saturation, sharpness, etc. with the help of a video tuner, graphic audio equalizer offers you 10 preset frequencies you can choose from. Also Elmedia downloads external audio tracks for a video, if required.
Subtitles support and editing
As we mentioned, PotPlayer pays special attention to subtitles, and so does Elmedia. Apart from supporting a significant number of subtitles formats, this Daum PotPlayer Mac allows editing subtitles – you can change their encoding and looks (font, size, color, border, etc.).
Subtitles synchronization
Elmedia syncs subtitles with audio and video tracks and does it in a really convenient way. All you have to do is to tweak 'audio delay' parameter.
All this functionality is absolutely free. However you might want to know that Elmedia Player, just like PotPlayer, has more advanced features to offer. Make sure to check them out too, you might find some of them extremely useful.
comments