Huawei Chipping Away at Samsung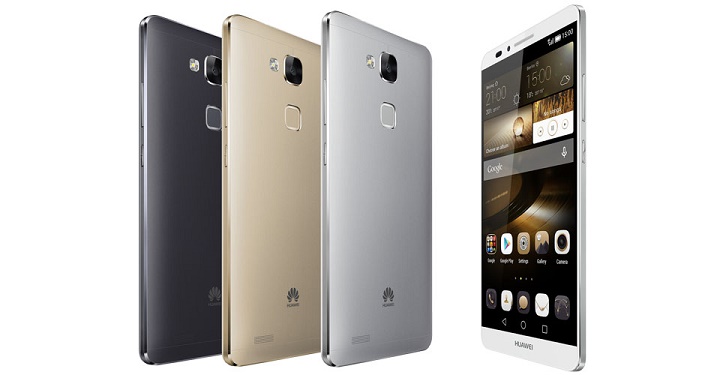 For the past three years, the title of the top seller of smartphones has been retained by Samsung Electronics, which it had taken over from Nokia. But, the South Korean firm's global leadership is now under attack from a rapidly growing Chinese rival, Huawei Technologies. Huawei is known as the communications-equipment supplier to carriers, the Chinese firm has already managed to topple Samsung in the world's biggest market, i.e. China. According to expectations, around 245 million smartphones will be shipped to China this year. As far as global stats are concerned, it was in the second quarter that the Shenzhen-based firm became the third-largest smartphone maker.
This is partly because Huawei was able to gain market share in Africa and Middle East, where smartphone growth is higher as opposed to any other region. In the first half of this year, there was an 87% rise in revenue noticed and it is expected that Huawei will be able to double its profits from the smartphone business this year. If the company continues to grow at this pace, it will be in a position to challenge the top competitors in the market including Apple Inc. and Samsung Electronics. The head of Huawei's consumer business, Richard Yu said in July that their company was delivering the best innovation and product rather than Samsung or Apple.
Huawei is attempting to break free off the image of budget handset maker by selling a greater number of higher-end models at steep prices. At the IFA consumer trade show held on Wednesday in Berlin, Huawei launched a smartphone called Mate S, which will be priced around $679 and will be the company's highest priced device to date. The phone has a 5.5. inch screen and can distinguish between a deep press and light tap, a feature that's rumored to be included in the next generation of iPhones as well.
This new flagship phone could prove to be useful in allowing the company to gain even more ground against Samsung. The two smartphone giants are competing in the same segments and both are manufacturing devices powered by the Android operating system belonging to Google Inc. There has been a decline in Samsung's global market share due to stiff competition from Huawei and other Chinese companies this year. In the second quarter, there was a 2.3% decline in Samsung's shipments and its global market share was reduced from 25% to 22%. In comparison, there was a 48% increase in Huawei's shipments this year.
The market share of Huawei rose to 8.9%, which has made it the fastest-growing competitor amidst the top five global vendors. In Africa and the Middle East, the market share of Huawei has almost quadrupled since it reached 11% in this year's second quarter although it had been 2.6% in the same quarter in 2013. During the same period, Samsung saw a decline in its global market share from 53% to 32%. As the Chinese smartphone market becomes saturated, Africa and Middle East are gaining importance and the total shipments to these areas increased to 60% in the second quarter.
comments