Best Cities to Visit in Malaysia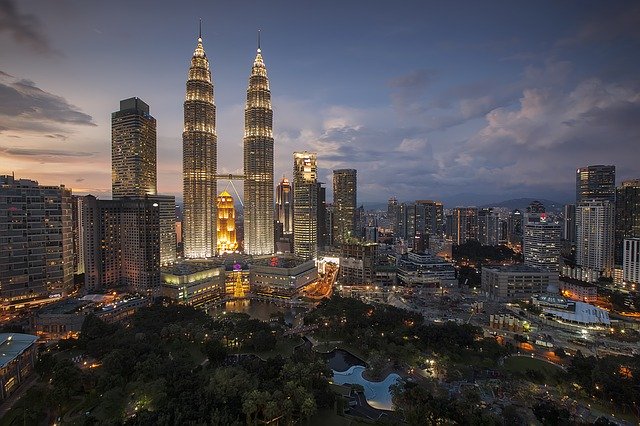 With a fascinating and long history, Malaysia comprises of a unique mix of different people and cultures; this makes it cities so fascinating for visitors from all over the world. Bustling markets, skyscrapers and Buddhist temples can be found along with Malay buildings and colonial architecture. There are some beautiful landscapes that border the cities as well. With its delicious cuisine, rich cultural heritage and friendly and welcoming people, the best cities in Malaysia will not be like anything you have seen before. Let's check some of them out:
Kuala Lumpur
Malaysia's massive metropolitan capital, Kuala Lumpur is packed with something for everyone as there is lots to do and see. The city appears to be endless as it stretches to the horizon with the Petronas Towers and other domineering skyscrapers. With the horde of attractions and its infectious energy, wandering around Kuala Lumpur while exploring its shopping malls, temples and busy markets can be very intoxicating. Since a diverse population calls it home, the unique cultural heritage of Kuala Lumpur shines through it all. Great cafes and restaurants are spread around neighborhoods like Chinatown and Little India while you can see plenty of colonial architecture around Mendeka Square. This rapidly growing city is where old meets news.
Malacca
Situated on the west coast of the Malaysian Peninsula, Malacca is one of Malaysia's top draws as the Dutch, British and Portuguese all ruled it at some point. Get in touch with Sharobi Travels to book your trip and get a chance to explore the lovely colonial architecture. Every nation seems to have left their mark in terms of the cultural impact and the buildings left behind. With a huge range of cuisines available and a lively night market, Malacca is a charming city and a popular tourist spot as well.
George Town
When you stroll through the chaotic streets of George Town, you will be greeted by an eclectic mix of cultures, which makes it a captivating place to visit. Beautiful temples and mosques are scattered about whereas shopping malls and skyscrapers are competing with space alongside the local Malay buildings and old colonial architecture. The narrow streets will take you past lively bars, bustling cafes and old shrines and you can also find some great street art murals. The second largest city in Malaysia, George Town also offers delicious cuisine that's a combination of different cultural influences.
Ipoh
Ipoh is the capital of Perak state and lies between the Thai border and Kuala Lumpur. It is certainly a lovely city to visit as strolling around the old town is undoubtedly pleasant. You will find lots of little cafes and shops that dot its tiny streets. As for the new part of this town, there are a number of restaurants that are serving traditional local dishes for people to enjoy. There are also a plethora of temples that cater to all religions in the city. However, the biggest highlight is the Perak Tong cave temple. If you want to get away from the hustle bustle of cities, Ipoh is the place to visit.
comments